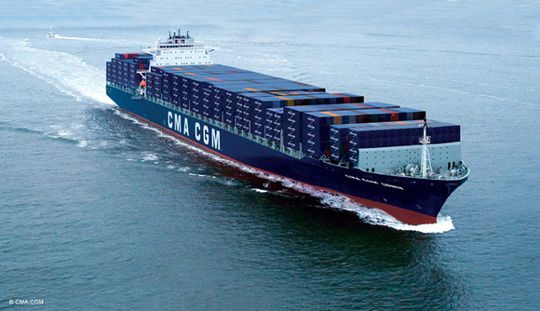 Do you find yourself spending endless hours looking up French cars which were never available in the US? Don't feel bad, you are certainly not alone. The good news is many of these cars were either available in the US or can now be imported easily. Here at French Cars in America we have a passion for vintage French cars (although we do enjoy driving big block V8's in Europe). If you haven't already browsed through the articles on our site, you will find that the French car industry was, and continues to be full of technical innovations and futuristic design language.
Vintage French cars, much like Italian cars are a vehicle of passion, often having significantly less horsepower in comparison with their American counterparts, the driver needs to understand the spirit of which the car was designed. These cars are praised for their beautifully sculpted lines and innovation.
So, you say to yourself: I would like to own a classic French automobile in the US, but how do I get one in the US? Unbeknown to many, there are a significant amount of French cars already in the US, although these are usually only available at a premium price. Here in France these cars are plentiful with a car culture behind it not unlike that in the US.
Right off the bat, we would like to say that although this has become a relatively easy process it can take anywhere from 1 to 4 months from when the car is purchased in Europe until it arrives at your place of residence in the US or Canada.
So you are browsing European Ebay or have found a car for sale on our Forum that you would like to purchase and have shipped to the US and you ask yourself, What now? The vehicle needs to be transported to a major port in Europe and have the proper paper work for export, and unless you have the time to come to Europe yourself, you will need to hire someone to follow the necessary procedures.
Depending on which country the car is shipped to, certain forms need to be completed. When shipping to the US the most important form is the HSV-7 Importation form (see also below). This form is a declaration of the vehicle and an agreement that the car can legally be imported to the US. As many of you know a car which is 25 years or older may be imported to the US without restrictions, although there are exceptions made by the US government for a number of cars which have not reached 25 years. Caveat:a motor vehicle less than 25 years old must comply with all applicable Federal
motor vehicle safety standards (FMVSS) to be imported on a permanent basis. Get the rules here.
Paperwork:
A) EPA Form 3520-1 for US Customs
B) DOT Form HS-7 for US Customs
C) Foreign Registration for US and Foreign Customs
D) Bill of Sale for Foreign & US Customs
E) Bill of Lading for US Customs
F) Passport/ID for US Customs
The Bill of Lading shows & proves the vehicle has been shipped, is on the boat and on it's way to the the port. This form states the origin of the shipment, who shipped the vehicle and to whom the vehicle is being shipped. It also contains all the information about the vehicle you're about to import. The bill of Landing has the cargo, weight, value (based on what you declare and/or Bill of Sale), dimensions, Shipper, Importer, etc. it also has expected date of arrival, ship name, etc.
You should get the Bill of Lading once the vehicle is on it's way to the US. But you won't be able to clear customs until the vehicle arrives at the port.
So if you find yourself ready to purchase a car, or simply would like some advice, please don't hesitate to contact us or post in our forum and we will assist you further.
A car which is 25 years or older can be imported to the US without any restriction from the federal government. This means that there is no regulation including those that exist on engine size emissions and safety standards for newer cars. It is therefore that we advise you to look for cars which meet the 25 years or older standard for effortless proceedings with the customs agency.
So what are the Costs involved with shipping a car from Europe to the US?
We have made some estimations for you below:

1. Shipping from the dealer to the european harbor
From 45 to 400 USD
2. Cargo boat shipping
From 1 400 to 3 900 USD
3. Unloading from the cargo boat
From 200 to 1 300 USD
4. Shipping from the US harbor to your place
Contact a transporter in the US. Dependant on Distance.
Can be done on your own
5. Custom duties more information here
Auto => 2.5%
Trucks => 25%
Motorcycles => either free or 2.4%
Get more details and share with us your exeprience in the specific topic on our forum.
Soon the same article to import a French car in Canada !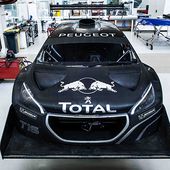 PSA PEUGEOT CITROËN BACK IN THE USA AND CANADA ?
Carlos Tavares, Chairman of the PSA Peugeot Citroën Managing Board, presented last week the 2014-2018 "Back in the Race" roadmap designed to accelerate the Group's recovery. Responding to a question
http://www.french-cars-in-america.com/2014/04/psa-peugeot-citroen-back-in-the-usa-and-canada.html
[OFFICIAL TOPIC] - How to import a car to the USA
Step 1 - Find a car you would like to Purchase There is a myriad of European classic car websites although these are usually not in English.Some suggestions: Step 2 - Purchase a vehicle a. inspect ...
http://fcia.proboards.com/thread/33/official-topic-import-car-usa?page=1