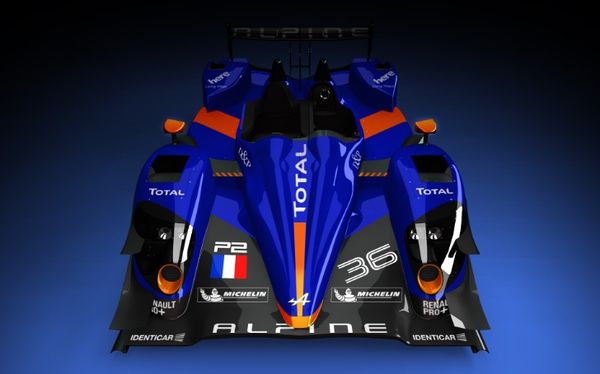 Alpine's renaissance was marked by the brand's return to motor racing and its maiden season was rewarded with the 2013 European Le Mans Series title.
Signatech-Alpine's programme for the season was confirmed on March 8 and featured two primary objectives: June's Le Mans 24 Hours and the European Le Mans Series. In the six months that have elapsed since that announcement, the Alpine A450 has produced a number of top performances, extending from a strong display at Le Mans – which earned the ESCRA Award for the best technical support – to the brand's first title success of the modern era.
Just two weeks after its landmark victory in Hungary, Signatech-Alpine lined up for the start of the 3 Hours of Paul Ricard with the ELMS title in its sights, 39 years after its last European crown with Alain Serpaggi, Gérard Larousse, Jean-Pierre Jabouille and Alain Cudini.
This weekend's competition saw Pierre Ragues qualify the Alpine A450 on the second row before a cautious start to the race which led to the car initially trailing its chief rival for the championship. However, a lengthy pit stop for the latter enabled the Normandy-based driver to figure in fourth place during his 90-minute stint.
He then handed the car to his team-mate Nelson Panciatici who was forced to pit to change a defective steering wheel shortly afterwards. Overcoming that unscheduled stop, Nelson then successfully fought his way back up the order to clinch the title which came close to slipping from Alpine's grasp...
Indeed, the N°36 Alpine A450 climbed from seventh place to claim fourth overall after improving its best race lap once again and despite one last pit stop which enabled Panciatici to complete the three-hour race with the pressure off. Fourth place was sufficient to clinch the 2013 ELMS crown for Alpine.
"This title is a tremendous reward for a season which I believe was marked by panache, determination and professionalism," observed Bernard Ollivier after the finish. "Ever since the start of the programme, we have been privileged enough to benefit from strong backing from the media and racing fans alike. We would like to dedicate this title to them. Perhaps it's just a first step…"
"I think we can say that Alpine is back," observed Signatech Alpine's Team Principal Philippe Sinault. "This team is like a family; a family which has worked very hard. It wasn't easy because the programme got off to a late start and it took a little time to get everything into motion. It's been a highly emotional ride, too. I would also like to congratulate Paul-Loup Chatin on his races which have earned him the title in his category. He was a firm believer in our project and I hope to see him become part of our LM P2 programme next year. It's too soon to talk about 2014 but we are exploring the possibility of running two Alpine A450s at Le Mans as part of a broader programme."
Philippe Sinault's associate Didier Calmels added: "This title is the perfect reward for the hard work and sacrifices put in by Philippe Sinault. He has been the perfect leader and has always put the team first. His passion has undoubtedly lifted this programme with Alpine."
The team's drivers were also moved by the occasion, including Pierre Ragues who produced an impeccable season: "This is a very moving moment, and pretty incredible. We survived a few scares but the main thing is to have won the championship. This title showcases our level and we have made consistent progress. It's time to celebrate our success which Signatech-Alpine deserves 100 percent!"
Nelson Panciatici added: "It was a drama-filled race which turned out to be quite difficult. I pushed as hard as I could during my first stint to move back up the leaderboard, but the end of the race was easier. Perhaps we were a little fortunate today but our sole objective was always the title. Everyone has worked extremely hard on this programme and today we form a real family, so this is a fabulous recompense."
Like his elders, Paul-Loup Chatin had a dramatic race at Le Castellet, but Alpine's 'junior' driver succeeded in coming second in the LM PC class to clinch the category's title!
Tristan Gommendy was with Signatech-Alpine at Le Castellet to share the title celebrations. In addition to contesting the Le Mans 24 Hours with Pierre and Nelson, he carried out a significant amount of test work in the Alpine A450 in the course of the year.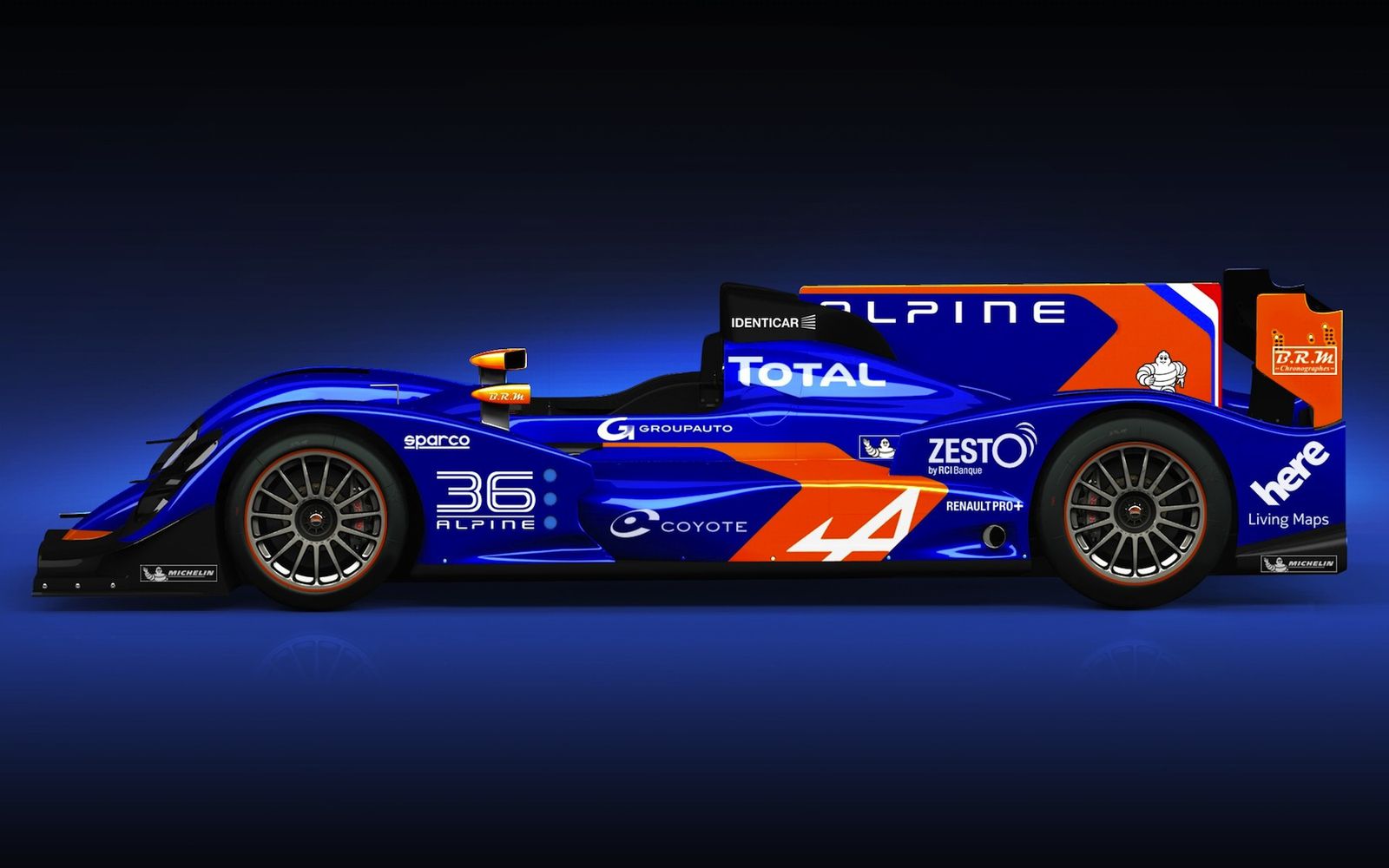 2013 3 Hours of Paul Ricard – final positions:
1, Murphy Prototypes (Hirschi/Hartley), 93 laps
2, Morand Racing (Klien/Gachnang), +6.255s
3, Jota Sport (Turvey/Dolan), +21.691s
4, Signatech-Alpine (Ragues/Panciatici), +1m24.350s
5, Boutsen Ginion Racing (Kuppens/Kapadia), +1m38.954s. Etc.

Final 2013 European Le Mans Series standings (Teams)
1, Signatech Alpine (85 points)
2, Thiriet by TDS Racing (77)
3, Jota Sport (71). Etc.
Final 2013 European Le Mans Series standings (Drivers)
1, Nelson Panciatici and Pierre Ragues (85 points)
2, Pierre Thiriet (77)
3, Oliver Turvey and Simon Dolan (71). Etc.