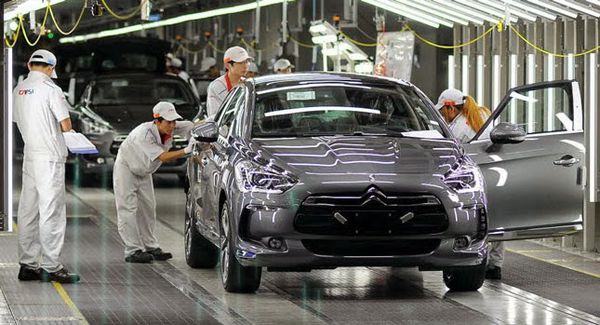 Just 15 months after launch, it already has a line of vehicles, a network and dedicated staff. With the commercial launch of the DS5 produced locally in Shenzhen, DS is further accelerating its offensive on the world's second-largest premium-car market. To make the launch a success, who could make a better ambassador in China for this model than French actress Sophie Marceau ? She is one of the most famous and popular artists in the country, an embodiment of charm, class and elegance "à la française" just like the DS5...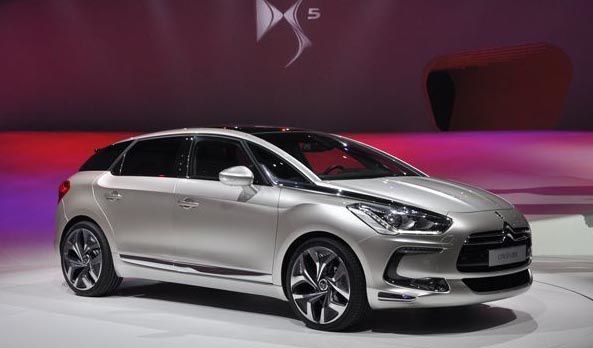 The DS brand is consolidating its activity in China with the market launch of its flagship DS5 model, produced locally in Shenzhen. PSA Peugeot Citroën and its partner Changan are inaugurating a new production plant in the megalopolis of more than 12 million inhabitants. The site will initially be dedicated to the production of the DS5.
Launched in 2012, the DS5 proposes a new take on the premium segment. Designed to meet the expectations of the worldwide market, the DS5 is a bold and elegant car featuring a unique, cockpit-inspired driver's station for intense on-road thrills. In addition to Sochaux, France, the DS5 is now produced in China, helping to speed the growth of the DS brand on the world's largest automobile market and the second-largest market for premium models.
The brand's growth will also be fuelled by:
- a network that will total 50 DS Stores covering 40 of China's major cities by the end of the year. DS Store showrooms will host all of the models in the DS line, namely the DS3, DS3 Cabrio, DS4 and DS5. Customers belong to the latest generation of the modern Chinese elite, who are looking for the fresh offer in the premium segment provided by DS
- an innovative offer of services personalised for every customer, unmatched worldwide - DS World, the DS brand's first ever institutional showcase in the world, inaugurated last spring on Nanjing Road, the most prestigious thoroughfare in Shanghai. DS World invites its visitors to discover a world inspired by the finest in French luxury and the heritage of the
legendary 1955 DS - a high-profile communications campaign, starring Sophie Marceau as the DS5's ambassador
in China.
The DS brand may already be well placed to ramp up its development in China, but its ambitions do not stop there, since two more locally produced models – a three-box saloon and an SUV – will be launched in the C segment in 2014.