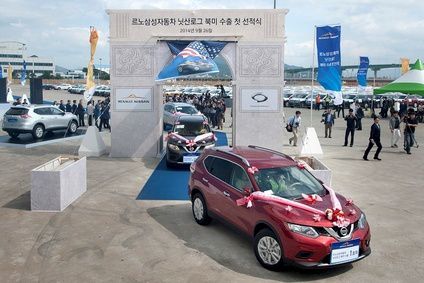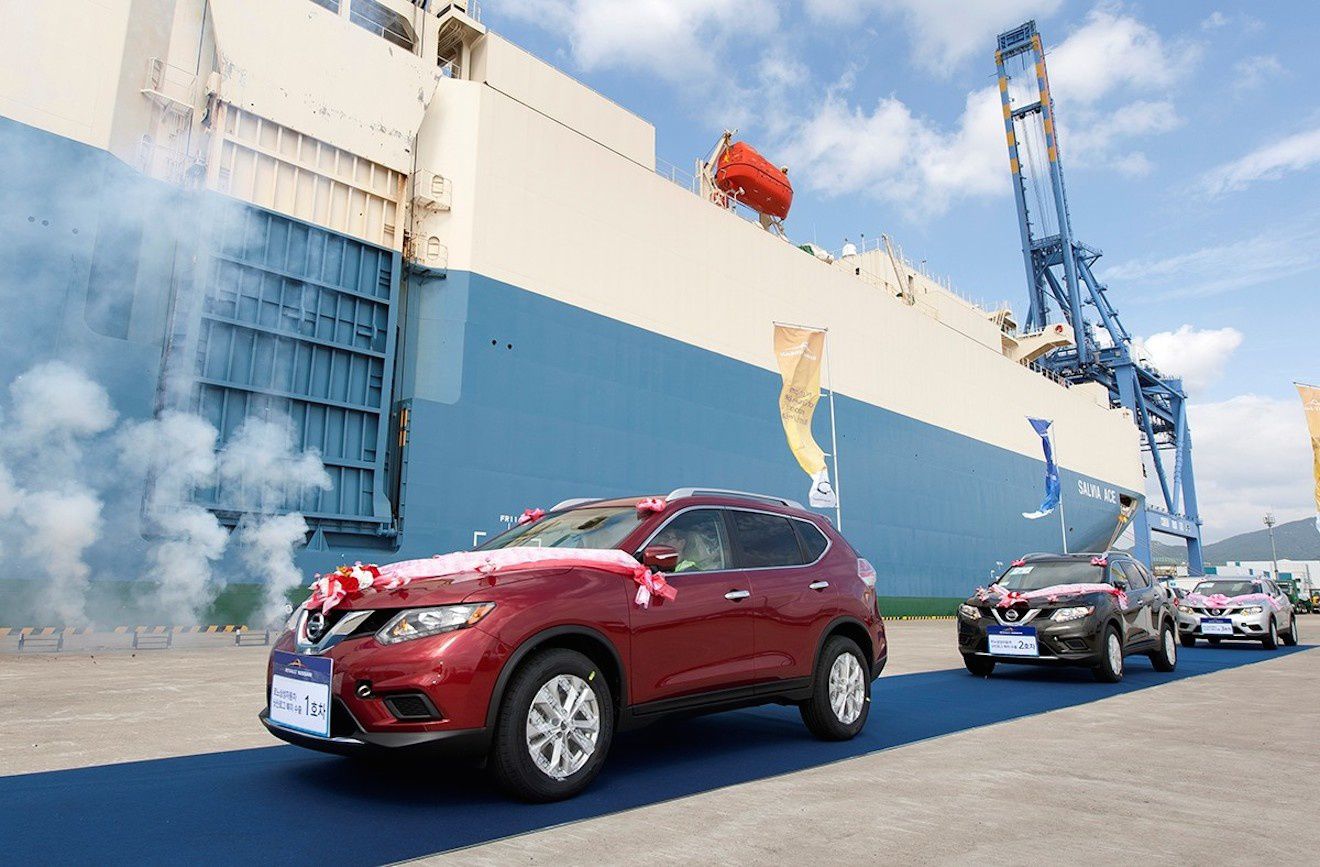 Update : 2015 04 06 http://www.french-cars-in-america.com/2015/03/quebec-renault-back-in-america.html
----------------
Production of the Nissan Rogue started in August at the Busan plant, as planned by the agreement signed between the Renault Group, Nissan and Renault Samsung Motors (RSM) in July 2012. This decision serves as good demonstration of synergy between Renault and Nissan through the Alliance and also shows the quality and efficiency of the Busan plant. With an expected production of 80,000 units annually over the next five years, manufacturing the Nissan Rogue will allow RSM to secure a stable production volume of nearly 30% of its annual plant capacity target and accelerate achievement of its strategic plan, "RSM Drive the Change".
Speaking at the ceremony today, Renault's Chairman of Asia-Pacific Region Gilles Normand said: "Nissan Rogue exports to North America will serve as the foundation for Renault Samsung Motors to launch new models strengthening its future competitiveness". He added that "in the future, Renault Samsung Motors will continue to play a leading role as the Asian Hub of Renault Group."
Nissan North America Vice President Pierre Loing stated that "through this strategic decision by the Group, we were able to satisfy the shortage of Rogue volume in North America, particularly the West Coast, efficiently without missing superior quality. It is an excellent case demonstrating strong 'Win-Win' synergy of Renault-Nissan Alliance."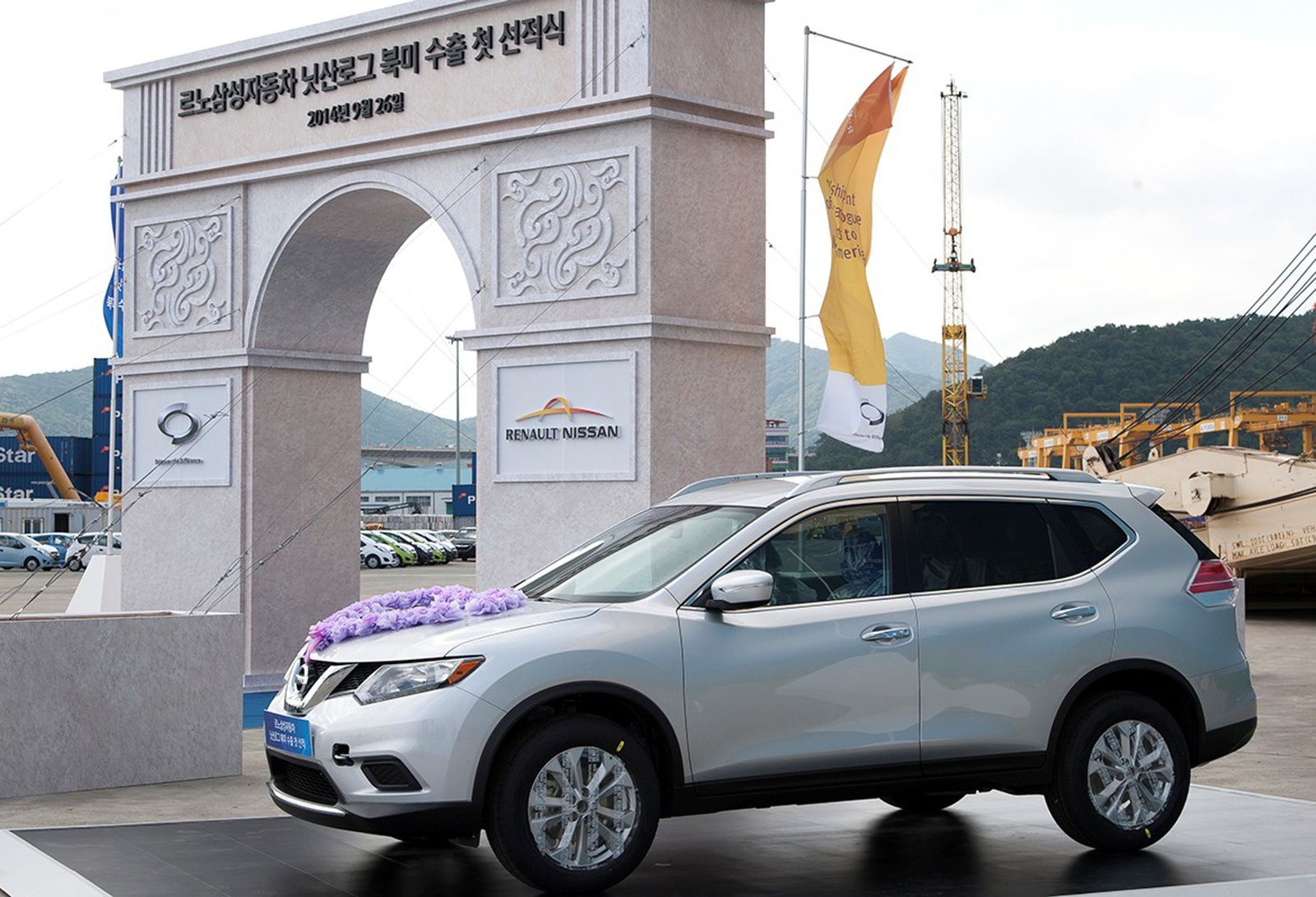 RSM is a key asset for Renault as it increases its industrial footprint and sales volume outside Europe, particularly in fast-growing Asia-Pacific markets. In 2013, RSM posted profits for the first time in 3 years with sales of 3.3 trillion won (€ 2.5 billion / USD 2.9 billion) and a net income of 17 billion won (€ 12.7 million / USD 14 million). Its new strategic 3-year plan "RSM Drive the Change" will enable RSM to post a turnover growth of 70% at least in 2016 versus 2013 and rank among the Top 3 car makers in the domestic Korean market, focusing on increased competitiveness, improved quality of its vehicles and the successful start of production of the Nissan Rogue in North America.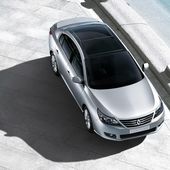 RENAULT BACK IN THE USA & CANADA ? - FCIA - French Cars In America
Following the last rumors, the Renault announcement and regarding an article from the French newspaper La Tribune, the next generation of Renault Latitude could be launched in the USA and Canada ...
http://www.french-cars-in-america.com/2014/01/renault-back-in-the-usa-%26-canada.html