As part of its partnership with France's Academy of Cinematic Arts and Techniques, which is organizing the 39th César Awards Ceremony, Renault is providing a fleet of Espaces. These comfortable, spacious vehicles will drive the celebrity guests and stars of French film and television right up to the red carpet at the Châtelet Theatre in Paris.
The partner of the César Awards for the seventh year in a row, Renault has a long history of involvement with the cinema. It all began in 1899 when the first Renault appeared on screen, driven by Louis Renault himself and filmed by France's cinema pioneers, the Lumière brothers.
The 39th César Awards Ceremony will be chaired by François Cluzet and hosted by Cécile De France.
Renault is also partner of the Deauville American Film Festival.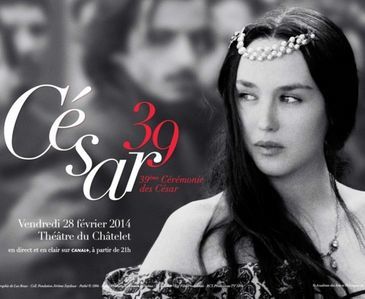 The standard-setter for high-end MPVs for more than 25 years, Espace ("space") adopted Renault's new design identity in mid-2012, which gives it a more dynamic personality. The spacious interior and accessibility make Espace the ideal mode of transport for film stars in evening gowns and dinner suits, and for everyone who loves… space.
Made in France at the Sandouville plant, Renault Espace has Renault quality in its genes: design and manufacturing quality, choice of materials, and dynamic qualities.
Renault and cinema is a romance that has lasted for more than 100 years. A century of film stars and stellar vehicles, and of delightful stories between the big names of the silver screen and the marque with the diamond logo.
On February 13, 1895, brothers Auguste and Louis Lumière patented the first device "for the recording and viewing of chronophotographic images". The cinema was born! A mere four years later, Louis Renault appeared in a film behind the wheel of a Type A Voiturette. He was one of the first industrialists to realize the potential of the new medium of film for promoting his products.
In the twentieth century, both the film industry and the car industry developed and changed, but Renault remained a faithful partner of cinema, a visible presence at prestigious international film festivals and shoots.
Throughout its history, Renault has forged ties with television and film production companies. From TV series to feature films, Renault and Dacia vehicles appear on sets around the world. A fleet of approximately 40 vehicles, representing the full range (fuel and electric vehicles), is available to meet the needs of production companies.
First world movie by the Lumiere Bothers