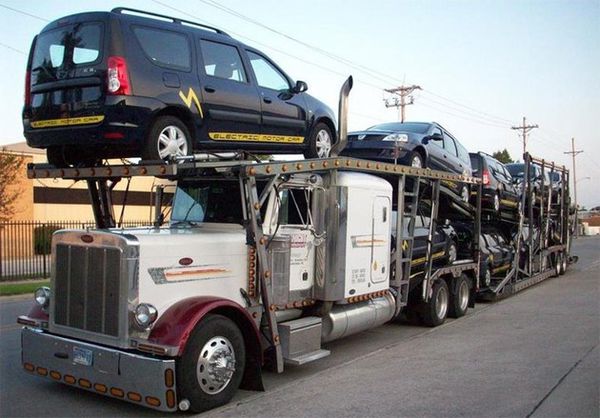 In 2011, EMC Envision Motor Company based close to Des Moines, Iowa introduced on the market the world first electric Dacia vehicles. The Dacias were electrified in the USA.
At the introduction of the car, the Dacias were equipped with a lithium-based battery that gives a range of 210 miles per charge. The charge time was from 2 to 3 hours.
The first price tag was : 33,950 $ for the pick-up version and went up to 37,950 $ for the station wagon.
Nowadays we didn't find any news about this company. Please comment this article if you have some information. Here is their not updated facebook page.
Dacia could start to produce electric cars according to Renault-Nissan CEO Carlos Gohn. The chance to have them in the USA is very low however the deal with Mitsubishi already includes the sale of electric Renaults branded Mitsubishi in the USA and Canada.
"When demand is ready for this, we will be there," Ghosn said. "Obviously we are helping with demand by lowering the cost of electric cars and by signing agreements with cities across the world for electric cars." "As cities get charging stations more people are going to come, and of course the cost of the cars will come down too. So there is nothing that forbids an electric Dacia car in the future. The day there is demand, of course, we will be able to produce it."
Dacia, the main car manufacturer in Romania dates back to 1966, when the car assembly plant from Mioveni was set up. 2 years later, the first Dacia 1100 under Renault 8 license was manufactured.
In 1999, Renault bought 51% of the stocks in the privatization process. Currently, the group holds 99.43% of the Dacia capital. The company underwent a broad modernization process: change of the industrial equipment, reorganization of the supplier network, rebuilding of the commercial network, restructuring of activity and employee training. 3 quality management certificates (out of which one for environmental protection) validate the improvements.
Following investments amounting to € 1.6 billion, Dacia has become one of the most important companies in the Romanian economy, having an important share in the GDP and in the country exports.
Dacia's objective is to manufacture a range of robust, reliable and affordable cars, meeting the Renault quality standards and selling on the world markets.
Dacia's product quality is acknowledged internationally. Within the surveys carried out by specialized bodies and publications, Dacia clients declare themselves satisfied with Dacia car quality.
Dacia is the 2nd brand of the Renault group, contributing significantly to the improvement of Romania's brand image worldwide.
Dacia's success stems from the unbeatable price/quality/performance/reliability ratio. More than 90% of the cars manufactured at the Mioveni plant are sent to 37 countries on 4 continents.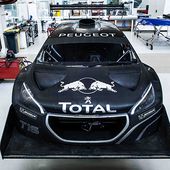 PSA PEUGEOT CITROËN BACK IN THE USA AND CANADA ?
Carlos Tavares, Chairman of the PSA Peugeot Citroën Managing Board, presented last week the 2014-2018 "Back in the Race" roadmap designed to accelerate the Group's recovery. Responding to a question
http://www.french-cars-in-america.com/2014/04/psa-peugeot-citroen-back-in-the-usa-and-canada.html