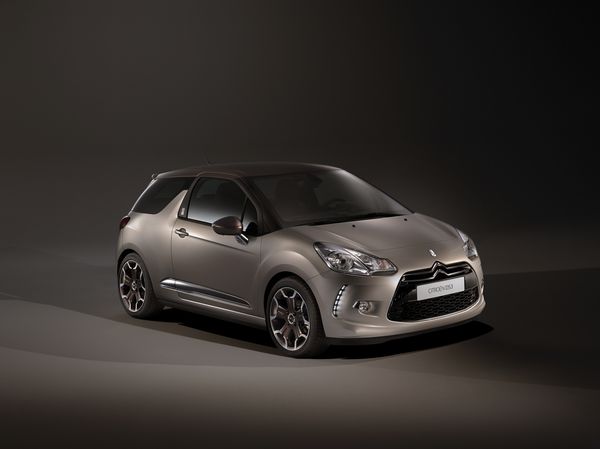 For the opening of the DS World Paris on 27 November, Citroën is unveiling an all-new version of the DS3. The very first Citroën DS3 DS World Paris will be on exclusive display at the new venue in central Paris dedicated 100% to the DS universe. To be produced in just 15 numbered units, the new DS3 is the last word in elegance and expresses all of Citroën's expertise through its exclusive colours and top-quality materials.
"The Citroën DS3 DS World Paris was designed exclusively to celebrate the DS World Paris," says DS styling head Thierry Metroz.
Inspired by Art Deco architecture and reflecting French artisanal expertise, the Citroën DS3 DS World Paris is a jewel of Parisian elegance. The exclusive model is cloaked in matte ash grey body paint perfectly coordinated with the Trinitario brown of the roof and wing mirror shells. The colours were created specially for the new model. The 17-inch wheels feature an original diamond effect that matches the roof and wing mirrors.
Refinement dominates inside in the shape of prestige materials. The seats boast watchstrap upholstery developed by the Brand's craftsmen-upholsterers, here dressed in Trinitario brown Nappa leather with beige overstitching. The same top-quality leather graces the dashboard insert, gear lever handle and central armrest.
Each of the 15 models is unique, as evidenced in the numbered DS World Paris badge crafted in Burgundy oak. Using all- new technology, the wood decoration is inlaid in the leather dashboard insert. This innovative touch, also featuring on the door panels, is reminiscent of the atmosphere at the DS World Paris.
The DS World Paris will be located : 33 rue François 1er, 75008 Paris. About 5 minutes away from the Champs-Elysées.