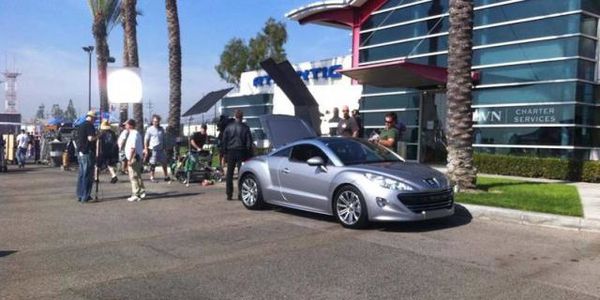 For the ones who watch CSI, in the tenth episode of the thirteenth season of Crime Scene Investigation, a Peugeot RCZ THP 155 appears 8 seconds.
The car was imported in January 2012 by The Box Office Agency which provides cars for the movie industry in L.A.
For now the Peugeot RCZ has caught the attention of other producers.
The Peugeot RCZ was launched in April 2010 and is available in almost 80 countries as of 2013. It was officially introduced at the 2009 Frankfut Auto Show and was initially announced as the 308 RCZ concept car at the 2007 Frankfurt Auto Show. The new Peugeot RCZ R 270hp is ready for launch in Europe.
Peugeot RCZ - The Expert Las Vegas | Forum - French Cars In America
Hello everybody! A Peugeot RCZ 1.6L THP Auto-6 was in an episode of The Expert Las Vegas, apparently the producers ask for it (and in grey) a year ago and Peugeot send and register the car in the US
http://fcia.proboards.com/thread/108/peugeot-rcz-expert-las-vegas