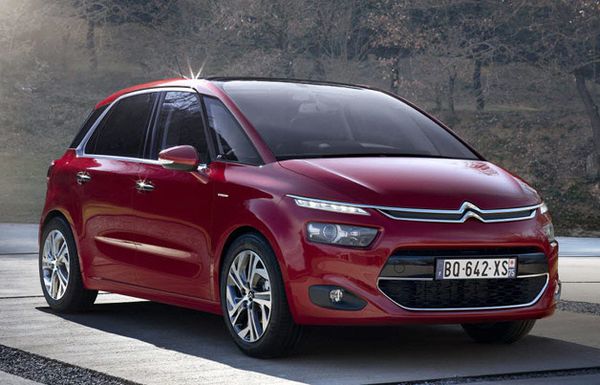 The Citroën C4 Picasso was awarded with the Golden Steering Wheel in the MPV category, given every year by the German magazines Bild am Sonntag and Auto Bild.
The award is valid for the two versions of Citroën's MPV – the five- and seven-seater – orders for which have already topped the 43,000 units mark since the launch.
Following an Autonis prize from Auto Motor und Sport magazine in September, the Citroën C4 Picasso - the Brand's "Technospace" - has won yet another award in Germany. The Golden Steering was given on November 12th evening in Berlin to Frédéric Banzet, CEO of Citroën.
The readers of Bild am Sonntag and Auto Bild, and those of a number of Auto Bild Group magazines in Europe, voted for their favourite car of 2013 from 49 candidates in six categories: Compact/City Car, Family Car, MPV, SUV, Large Saloon, and Coupé/Cabriolet. Automotive experts then chose the final winners. The new star in the Picasso saga came first in the MPV category.
The Citroën C4 Picasso has four resounding strengths in the MPV segment: strong and expressive styling, a loft-inspired interior, technologies for well-being, and ever more efficient engines. It inaugurates a new EMP2 platform of PSA Peugeot Citroën Group (Efficient Modular Platform 2), which enables a weight reduction of 140kg. It's the first vehicle to have the new BlueHDi engine that complies with the Euro 6 standard through its Selective Catalytic Reduction system – the only technology able to sharply reduce NOx emissions (by 90%) while cutting CO2 emissions.
Since their launch, the Citroën C4 Picasso and Grand C4 Picasso has already registered nearly 43,000 orders.