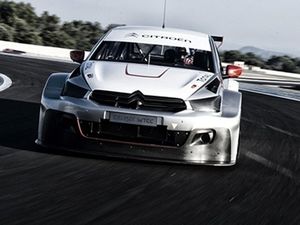 Citroën Racing has recruited Yvan Muller as part of its World Touring Car Championship team. The French driver, a three-time world champion, will drive one of the Citroën C-Elysée WTCC cars that will be used in the competition from 2014. Yvan Muller is a highly-respected figure in the world of WTCC, having won the title three times (in 2008, 2010 and 2011) and broken every record going, from race wins, to points scored, to number of pole positions and number of laps spent in the lead. The 2013 season has confirmed his supremacy and he could clinch his fourth championship crown at the upcoming Sonoma meeting (7-8 September). A consistently excellent performer and painstaking in his car development work, Yvan, a native of France's Alsace region, is an ideal choice for Citroën Racing's 2014 team. "Throughout its history, be it in cross-country rallies or WRC, Citroën Racing has always sought to recruit the best drivers," notes Yves Matton, Managing Director of Citroën Racing. "We have set ambitious goals for our new challenge in WTCC, and the arrival of a driver as experienced as Yvan will help us to make rapid progress. He has shown this season that he is at the peak of his powers and that his thirst for wins has never been greater. He will also be an excellent point of reference for Sébastien Loeb. The two men are from the same region and have known each other for a long time. Their mutual respect will create a natural cohesion within the team." Having worked with five manufacturers during his touring car career, Yvan Muller is feeling highly motivated by this new challenge: "It will be a real honour to represent Citroën Racing from 2014. As a rally fan, I have always followed Citroën and Seb's victorious seasons in WRC with interest. It's fantastic that a brand with such a terrific record is getting involved in a category where it still has everything to learn. This isn't the first time I have joined a team that doesn't have a lot of experience in the discipline it is racing in. It's nice to be able to go beyond my role as a driver by offering the benefit of my knowledge and making an active contribution to building a successful team." Yvan Muller's contract commits him to the team for the next two seasons. After driving the Citroën C-Elysée WTCC for the first time at the Val de Vienne circuit, he will take part in the testing programme that will take place in the lead-up to the 2014 World Championship.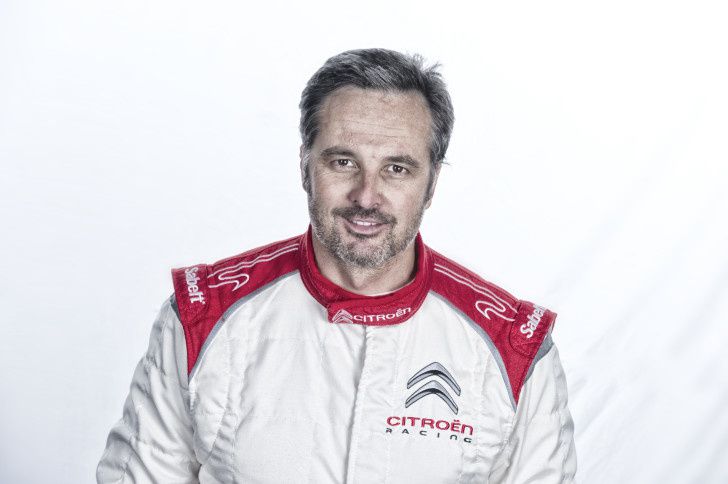 YVAN MULLER: "A GENERATION OF LIGHTER, MORE POWERFUL, MORE EFFICIENT CARS"
What were your first impressions of Citroën Racing?
"First of all, I found them very professional, but that wasn't surprising given the record of the rally team. Over the course of my career, I have raced for Italian, German, Spanish and British teams, and it has been a long time since I've worked with French people. They have a different way of thinking and working (I'm not saying it's better or worse than any other way!) and I need to learn Citroën Racing's working methods. I also need to get used to speaking my mother tongue again, as I've realised that I sometimes have trouble finding the right technical terms in French! It's all very recent, but I already feel at ease with Citroën."
You have an impressive record in WTCC. What are the secrets of your success in this category?
"It's simple: you have to perform well and finish every race with as many points as possible! That said, the discipline is a lot more complicated than it seems. The main difficulty stems from the two-race meeting format. With the reverse-grid system, the driver who is on pole for the first race starts from tenth position in the second race. When you are back in the chasing pack, you need to know how to avoid the traps set by the other drivers if you are to get back to the front. That's probably why the experienced drivers tend to monopolise the top places."
The skill of the driver also seems to be very important...
"Unlike most track cars, the WTCCs are front-wheel drives. That means that the front tyres wear down quickly, as they are used both for steering and for drive force. The driver has to adapt accordingly to manage the wear of his tyres throughout the race. I think that the 2014 regulations will be more lenient in this regard, though."
You have now driven the Citroën C-Elysée WTCC. What was it like to drive?
"Compared to what I've experienced in recent seasons, the car is lighter, more powerful and more efficient in terms of aerodynamics. It also has wider tyres and bigger brakes. In short, everything is better and this new generation will be a lot faster than the current car. It's still a touring car, with life made a little bit easier for the driver. My first impressions are that the Citroën C-Elysée WTCC is a good base to work from and I'm looking forward to getting stuck into the development sessions."
Do you remember when you first met Sébastien Loeb?
"Yes, it was in the late nineties, at an Andros Trophy race in the Vosges. We belonged to the same club and our President came to introduce me to the 'rising star'. I followed his rise and today I can only admire what he has done in his career. He has been world champion nine times! That is some achievement. My own stats are good, but nowhere near as good as what Seb has achieved."
It is rare to have two drivers with such well-stocked trophy cabinets in the same team. How do you see this partnership working?
"I'm sure it will work very well. We are big boys with little left to prove and we know what working for a manufacturer is all about. You have to think about the brand above all else, and that's what I've always done. Obviously, I would prefer to end up on top of the podium, but the main goal is for the team to win. Solidarity between teammates is one of the keys to success."
YVAN MULLER IN BRIEF
− Born 16/08/1969 in Altkirch (France)
− Racing début: 1979 (karting)
− Main titles:
− 1986 : European Karting Champion
− 1992 : UK F2 Champion (F3000)
− 1995 : French Super Touring Car Champion (BMW)
− 1995-2006 : 10 consecutive Andros Trophy titles
− 2003 : UK BTCC Champion (Vauxhall)
− 2008 : World Touring Car Champion (Seat)
− 2010 : World Touring Car Champion (Chevrolet)
− 2011 : World Touring Car Champion (Chevrolet)
USA Canada and other horizons !