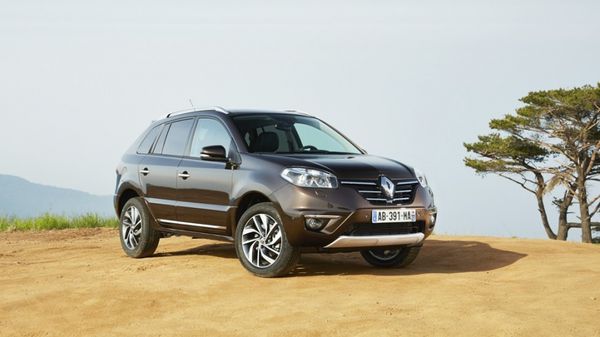 Tony Parker, 31, was the first French basketball player to win an NBA championship title. He has achieved a number of records and is at the peak of his career and fame. According to a recent survey by Repucom, half of all Chinese people have heard of Tony Parker. In addition to his sporting talent, 'TP' – as he is known around the world – is also actively involved in charity work.
Tony Parker symbolises the 'French Touch' on a global scale and embodies values of success, fighting spirit and elegance. Renault could not find a better ambassador to represent New Renault Koleos around the world.
New Renault Koleos is an appealing vehicle that is both sophisticated and virile. The status-enhancing model has endorsed Renault's presence in the global SUV sector. Tony Parker commented: "I hope I can contribute to boosting Renault's brand awareness and image across the world. If I can inspire people to test drive Renault Koleos, that would be a great outcome for our partnership. I'm proud to be teaming up with Renault. We share the same values, especially our love of simple things, being approachable and a sense of responsibility towards our brand audiences in all their diversity."
Tony Parker – a fan of cars, especially sports cars – also supports Renault's commitment to electric vehicles: "It's the future..."
Tony Parker will be the public face of the global communications campaign for New Renault Koleos starting in September 2013. The two-year partnership, announced today at the Chengdu Motor Show in China, will include a range of operations in Renault's various markets. Renault will also support the 'Tony Parker Camps', which are basketball camps that allow young people to hone their playing skills and meet their idol, who has always remained close to his roots. Similarly, Renault will sponsor the 'Par Cœur Gala', which aims to raise funds for different charities.
Tony Parker biography
Tony Parker was born on May 17, 1982 in Bruges, Belgium. His American father was a professional basketball player and his Dutch-born mother a model. Tony Parker was destined for a life in the limelight.
Renowned for his speed and skill, Tony Parker, nicknamed 'TP', signed his first contract with the Paris Racing basketball team. A junior European champion in 2000, he was drafted by the San Antonio Spurs in 2001. He left France for America at just 19 years of age.
Considered the fastest player around, TP won the NBA championship title in 2003. He won it again in 2005 before becoming the first French player to be selected for the All-Star Game, in 2006.
In 2007, he was selected once more to appear for the All-Star team and won a third championship title that same year. He became the first European to win the 2007 Finals Most Valuable Player award. TP has had a remarkable career which is far from over...