DS iorganised a special event called DS WEEK on May 23 and 24 and released "1955" limited editions across the range (DS 3, DS 3 Cabrio, DS 4 and New DS 5) to mark the 60th anniversary of the very first DS.

These new models are in DS showrooms and were exposed at the DS WEEK, a dedicated event for the 60th anniversary.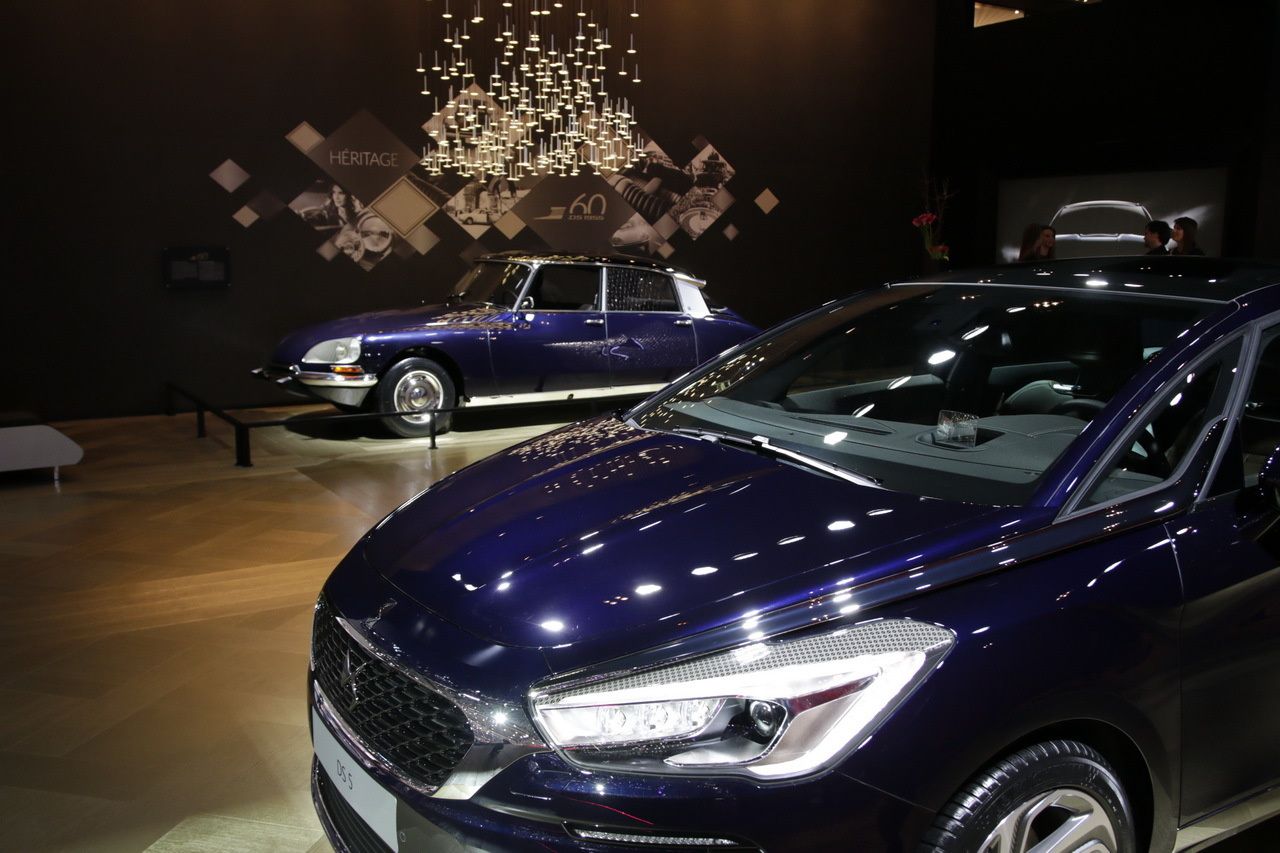 The very first DS, which appeared at the 1955 Paris Motor Show, became a legend in its own time and was a major milestone in 20th century automotive history. Sixty years on in 2015, the DS brand was founded to perpetuate the revolutionary spirit of this mythical car and renew the tradition of French premium vehicles.
DS CEO Yves Bonnefont, said: "To build today's DS brand we draw inspiration from the exceptional heritage of this legendary car, and take up the values it conveyed, of innovation, excellence and avant-garde design. Specifically, today's DS models excel in refinement, quality materials, and outstanding style, technology, comfort and performance."
To celebrate the 60th anniversary of the very first DS, limited editions are being launched across the whole of the DS product line-up: DS 3, DS 3 Cabrio, DS 4 and New DS 5. The new models will be present, in limited quantities (1955 for DS 3 and DS 3 CABRIO, 955 for DS 4 and 955 for New DS 5), in DS showrooms by the end of May.
Limited edition with the emphasis on refinement and attention to detail
Special features on the "1955" models include a two-tone (ink blue with black roof on DS 3 and DS 4) body, alloy wheels with mat gold hubcaps, a mat gold DS badge on the bonnet, wing mirrors with laser-etched DS graphics, and gold décor with the words "60 ans DS 1955" on the front doors and rear hatch. The interior conveys a sense of refinement, with finest quality leather (semi-aniline Criollo leather on New DS 5) and various items customised with the words "60 ans 1955" (mats, headrests, numbered badge, etc.).
An environmentally respectful limited edition with efficient, powerful engines
For these limited editions, customers can choose from the Group's latest petrol and diesel engines: PureTech 110, PureTech130, THP 165, BlueHDi 100, Blue HDi 120, Blue HDi 150, Blue HDi 180, etc. These engines combine efficiency (with CO2 emissions ranging from just 87 g/km on the DS 3 BlueHDi 100 to 136 g/km on New DS 5 THP 165) with respect for the environment (compliant with the Euro 6 standard). New DS 5 is available with the Hybrid 4x4 AWD drivetrain.