A new Renault Clio IV R.S. was spotted with manufacturer plates in Michigan.
How come this UFO is on our roads ?
A - Renault thinks about coming back : The chance is low for now. Renault is already back with Nissan and the French brand has plans with Mitsubishi.
B - Renault tests an autonomous vehicle hidden in a Clio R.S. : The Michigan State has a specific regulation for testing autonomous vehicle. The Michigan State laws are more carmaker friendly than the European laws. However, this Clio doesn't look to be equiped with autonomous vehicle devices... these are removable...
Quotes from MLive on March 05, 2013 :
Gov. Rick Snyder began the public discussion last month during his State of the State address, suggesting that Michigan must be on the forefront of advanced vehicle technology if it hopes to retain its moniker as the "automotive capital of the world."
"It seems absolutely crazy that we should put that burden on suppliers and manufacturers," Steudle said today during testimony before the Senate Transportation Committee. "They're here, and they should be able to do that testing right here in Michigan.
"Kowall wrote the bill after consulting with Detroit automakers, who are each developing their own autonomous technology, and Continental, a German-based company with its U.S. headquarters in Auburn Hills that recently retrofitted a Volkswagen Passat with autonomous technology and completed a two-week endurance test in Nevada.
Senate Bill 169 would allow suppliers and startups to apply for manufacturer plates in order test self-driving vehicles, but it would explicitly prohibit automated driving in all other circumstances.
C - A US supplier has a Clio R.S. as test car.
The Clio Renault Sport (or Clio RS for short) is a hot hatch produced since 1998 by Renault Sport, the high-performance division of French automaker Renault. It is based on the Clio supermini. The engine remained the same since the first Clio RS, a 2.0-litre straight-4 petrol engine, with an FF layout and a three-door hatchback body style. The latest version changed to a 1.6-litre engine with a five-door hatchback body style.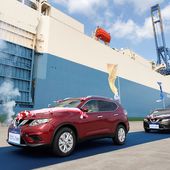 RENAULT BACK IN THE USA AND CANADA ! WITH NISSAN... - FCIA - French Cars In America
Renault and Nissan management participated in the launching ceremony of the first shipment of Nissan Rogue vehicles to North America. A total of 4,000 vehicles, due to start sales as of October in ...
http://www.french-cars-in-america.com/2014/10/renault-back-in-the-usa-and-canada-with-nissan.html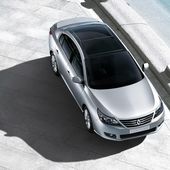 RENAULT BACK IN THE USA & CANADA ? - FCIA - French Cars In America
Update 10/01/2014 Renault USA Renault Canada : http://www.french-cars-in-america.com/2014/10/renault-back-in-the-usa-and-canada-with-nissan.html ------------------ Following the last rumors, the ...
http://www.french-cars-in-america.com/2014/01/renault-back-in-the-usa-%26-canada.html