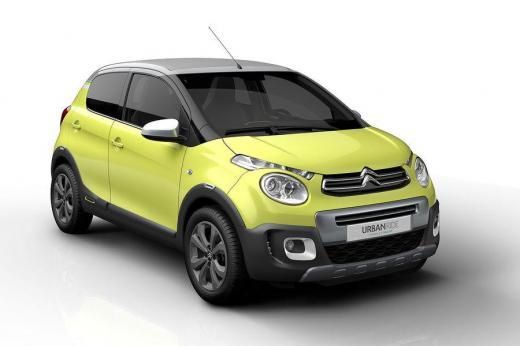 Harnessing Creativity and Technology for enhanced comfort. True to its DNA, Citroën is restating its identity as a brand delivering 360° comfort at the Paris motor show. From vehicles to customer relations via technology, Citroën is continuing to demonstrate its new positioning, promoting a new relationship between users and cars: broader, warmer, more fluid and more light-hearted.
This modern and optimistic vision of the car is illustrated first and foremost by brand products. A bold brand, Citroën has left its mark on automotive history, with vehicles of unique styling that are comfortable, functional and easy to live with. Through cars with real personality, the ambition of the brand today is to provide more of what really matters to customers: more design, more comfort and more useful technology, all at an affordable cost.
This pursuit of a simpler, more relaxed approach goes beyond the car itself. André Citroën also set his brand apart with spectacular communication campaigns and a real sense of service. Today, Citroën is making new commitments across its network, with original purchasing solutions and innovative services. A stress-free relationship with cars based on transparency and trust, in which the contact between the customer and the brand at each stage is a feel-good experience.
In the space of one year, Citroën has launched four new main models expressing brand values: pure, optimistic design, global comfort, and truly useful technology.
On show at the Paris Motor Show :
- The Citroën C4 Cactus : a highly topical vehicle. A complete manifesto of Citroën's new
positioning. An alternative to C-segment compact hatches, laying the foundations of a new automotive order.
- The New Citroën C1: launched a few weeks ago. Functional, comfortable and naturally urban. The Airscape roof adds a further touch of driving pleasure. The C1 Urban Ride Concept ̶anexclusive at the Paris Motor Show ̶ illustrates the potential for personalising this city car with its go- anywhere looks. The lively, cheeky personality of the New Citroën C1 is brought out by SUV inspired styling features underlining its character and protective nature.
- The Citroën C4 Picasso & Grand C4 Picasso: No. 1 on the MPV segment in Europe after just a few months, with 150,000 orders since launch.
Getting rid of the superfluous to keep only what really matters for customers. Finding solutions to promote more relaxed driving while cutting both running costs and environmental impact :
- A laboratory for new ideas, the C4 Cactus Airflow 2l concept allies design and aerodynamics with lightweight construction and an innovative drivetrain, on an innovative vehicle consuming less than 2l/100km.
- The Techno Room, presents:
A - the latest-generation PureTech petrol and BlueHDi diesel engines, both Euro 6 compliant, combining performance with fuel efficiency;
B - our onboard technologies, designed to make life easier.
- Citroën Connect : a range of connected services, already operational, delivering an easier and more relaxed driving experience.
The aim is to make relations between the Marque and its customers more transparent and stress-free :
- Citroën & You : a series of commitments made to customers by the Citroën network to promote greater trust. As part of this fully transparent approach, the brand is launching Citroën Advisor, a website on which Citroën customers can post their views on the service provided by a dealership or workshop.
- SimplyDrive & FlexiDrive solutions: innovative purchasing solutions. All-in fixed-rate packages directly inspired by mobile phones and launched with the Citroën C4 Cactus.
Sport and Asia :
- Citroën C-Elysee WTCC: a sporting success illustrating the expertise of Citroën Racing and that is also contributing to the brand's international renown.
- The success of Citroën in China and the unveiling of the C3-XR at C42 on the fringe of the Paris Motor Show on September 30th.
The Paris Motor Show will be open to the public from Saturday 4 October 2014. The Citroën stand is in Pavilion 1 (C320). The press days will take place on Thursday 2 and Friday 3 October next.
Citroën spokespersons will be available for interviews with journalists :
- Linda Jackson, CEO, Citroën brand
- Thomas d'Haussy, Head of Product Development, Citroën
- Julien Montarnal, Director of Marketing, Communication and Sport, Citroën
- Alexandre Malval, Design Director, Citroën
- Pierre Monferrini, Head of Range, Citroën
The press conference will be held on Thursday 2 October 2014 at 10:30 am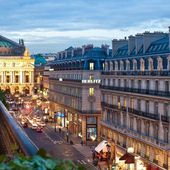 2014 PARIS MOTOR SHOW - OPENING DAYS & TIME - FCIA - French Cars In America
Paris downtown The 2014 Paris car show will be open : - Days : from Saturday October 4th until Sunday October 19th - Time : from 10.00 am to 8.00 pm, late openings until 10 pm Thursdays and Fridays
http://www.french-cars-in-america.com/2013/10/2014-paris-motor-show-opening-days-%26-time.html