Are you planning a trip to Europe for summer ? You need to rent a car ? Think Renault USA, Peugeot Open Europe or Citroën Europass !
Renault, as Peugeot and Citroën, have special programs which allow US and Canadian citizens to rent a French car in Europe. You will ask me what are the differences with Europcar, Avis, Hertz, Alamo... :
- A tax-free solution
- You are sure to get the car you want
- You will drive a car that you can not drive in the USA or Canada (at least for now...)
- You will get the best price if you make a European road trip or a long distance journey
- You will be able to drive the car all over Europe. All the other rental companies have restrictions. For instance, a car rented in the UK from a big rental company will have restrictions to be driven in Poland or in the Czech Republic. Furthermore, the regular rental companies will charge you for extra mileage.
- About the assistance, it is also good to know that Peugeot, Citroën and Renault have offices and maintenance representations in all European countries.
The selection between the French Big Three will be made by the car you prefer to drive... So are you more DS5 ? Renault Megane R.S. 275R ? or maybe Peugeot RCZ R ? Why not try the new trendy Citroën C4 Cactus ?
Since 1954, hundreds of thousands of American tourists in need of a long term car rental or an affordable one way car rental in France or in Europe, have found that our Renault Eurodrive buy-back leasing program was the best and cheapest solution to their needs. If you are over 18, staying in Europe for 21 days or more, and looking for the most flexible way to discover more than 40 European countries, then our program could make your next trip the best ever.
Eurodrive is as simple as 1, 2, 3 ….and 4
1 - Choose a brand new car from our extensive Renault fleet.
2 - Take possession of your car at any of our 32 pick-up and drop-off locations throughout Europe.
3 - Drive as far and for as long as you want with the peace of mind associated to the knowledge that your car came with unlimited mileage, a complete new car warranty, a fully comprehensive insurance with NO deductible, a 24/7 multi-lingual roadside assistance program and the support of a network of 17 000 Renault service agents spread all over Europe.
4 - Save hundreds or even thousands of dollars compared to regular car rental rates. NO surprises while in Europe. The price we quote you includes everything and it is all you will ever pay!
Find more and book with Renault USA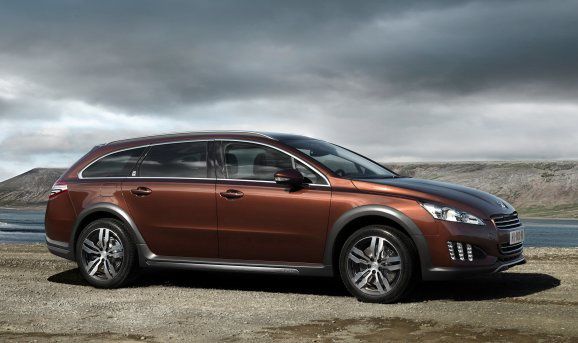 The Peugeot Open Europe package is exclusively reserved for non-EU residents. Very close to a car rental, it allows you to drive a brand new Peugeot car during your vacation in Europe for 21 to 175 days (6 months).
Your car solution can now be tailored to meet your exact needs. Pick up and drop off your car in the city of your choice (41 points across Europe).
We offer the optimal car solution for your European vacation.
Find more and book with Peugeot Open Europe
>
Citroën Europass is an all-inclusive, 19.6% of tax-free purchase and repurchase program for new vehicles aimed at people living outside the European Union (or in French Overseas Departments and Territories) staying in Europe for between 21 days and 6 months.
Your new car awaits you at the center of your choice across Europe. You get to organize your stay as desired and get to the road in complete freedom.
The travel guidebook, Lonely Planet® recommends : If you'll need a car in Europe for 21 days to six months (one year if you're studying or teaching in France), by far your cheapest option is to 'purchase' a brand-new one from Citroën, then at the end of your trip, 'sell' it back to them. In reality, you pay only for the number of days you use the vehicle. Prices include unlimited kilometres, 24-hour towing and breakdown service, and comprehensive insurance with – incredibly – no excess (deductible), so returning a damaged car is totally hassle-free.
Find more and book with Citroën Europass
Citroën Europass Website - Citroën Europass is the purchase-and-repurchase, or car leasing, program, without any tax, by Citroën and French government; recommended by Lonely Planet® for ...
http://www.europass-citroen.com/main.php?lang=EN&contents=home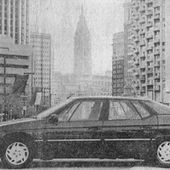 THE LAST CITROËN SOLD IN THE USA / CANADA
As we already wrote, Citroën officially sold its last car in the USA / Canada in 1974. The carmaker withdrew from North America due to design regulations that outlawed core features of Citroën cars
http://www.french-cars-in-america.com/2014/01/the-last-citro%C3%ABn-sold-in-the-usa-canada.html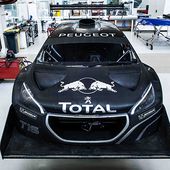 PSA PEUGEOT CITROËN BACK IN THE USA AND CANADA ?
Carlos Tavares, Chairman of the PSA Peugeot Citroën Managing Board, presented last week the 2014-2018 "Back in the Race" roadmap designed to accelerate the Group's recovery. Responding to a question
http://www.french-cars-in-america.com/2014/04/psa-peugeot-citroen-back-in-the-usa-and-canada.html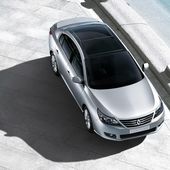 RENAULT BACK IN THE USA & CANADA ?
Following the last rumors, the Renault announcement and regarding an article from the French newspaper La Tribune, the next generation of Renault Latitude could be launched in the USA and Canada ...
http://www.french-cars-in-america.com/2014/01/renault-back-in-the-usa-%26-canada.html