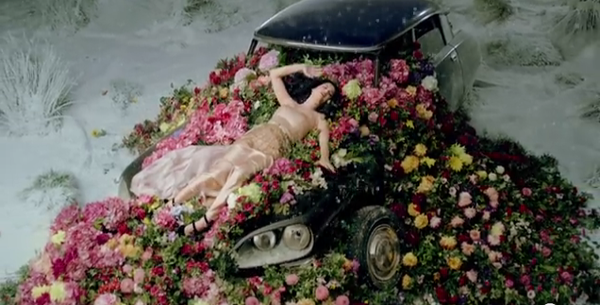 Brent Bonacroso, producer of the "Unconditionally" music video, had selected the US version of one of the most glamour car in the world : the Citroën DS 20.
The "Unconditionally" song is sung by Katy Perry.
This music video could be seen as a meeting between a princess and a goddess, understand that "DS" is pronounced "déesse" in French which means goddess.
You can catch the US Citroën DS 20 at 2:42 / 3:37 / 3:45.
Citroën DS 20 - Katy Perry - Unconditionally (Official)