The Peugeot stand at the 65th Frankfurt Motor Show is undoubtedly going to be a popular destination as the brand showcases the world debut of its latest model, the New Peugeot 308. The compact family hatchback is there to appreciate in production specification, part of a 30-car exhibition which will further highlight Peugeot's ambition and continued move up market.
Alongside the new car is the '308 R Concept' – this thrilling performance-oriented interpretation of the C-segment challenger is designed to push the boundaries of customers' expectations of the Peugeot brand.
Other exhibits include the new 'BlueHDi' models which feature innovative Euro 6 diesel emissions control technology. Plus, evidence of Peugeot's incredible recent motor sport successes – the astonishing Peugeot 208 T16 Pikes Peak car and the Nürburgring 24hr endurance class-winning 208 GTi.
The brand's acclaimed HYbrid4 diesel-electric hybrid products are displayed with two innovative hybrid vehicles that will greatly affect cars of the future - the 208 HYbrid FE 'demonstrator' and the 2008 HYbrid Air Concept. Each emphasises Peugeot's considerable technological and environmental prowess and leadership in low CO2 vehicles.
The line-up is completed with the flagship RCZ R Sports Coupé due on sale in the UK in early in 2014, and the beautiful and creative Onyx Concept.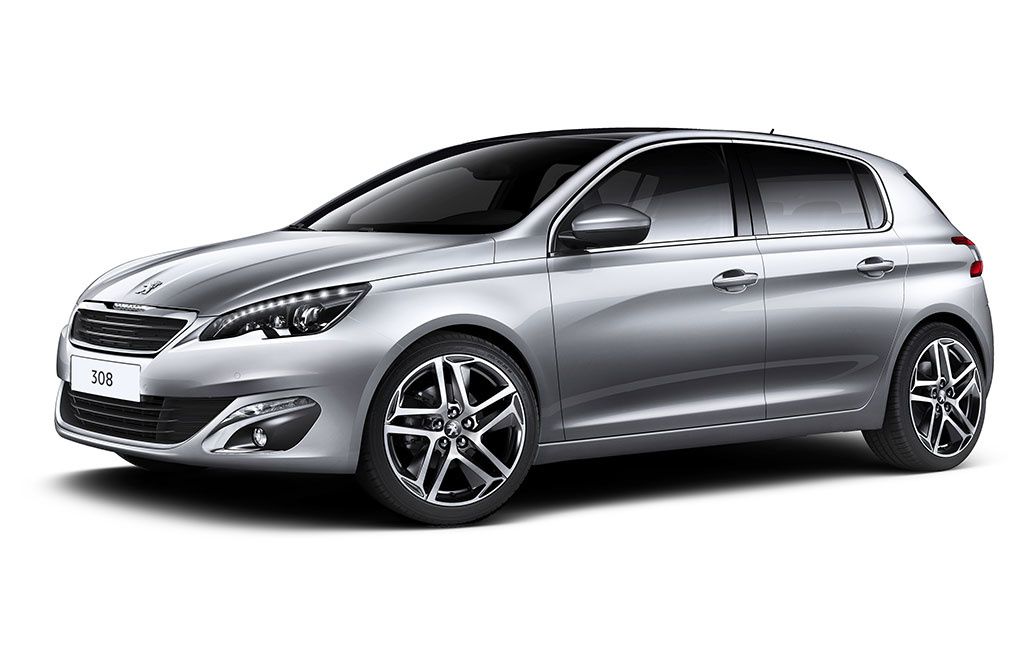 New PEUGEOT 308 2014

The all-new Peugeot 308 hatchback is the star attraction on the Frankfurt stand and nine examples of the five-door range are there for visitors to see. This stunning new compact family hatchback perfectly illustrates Peugeot's exceptional feeling of quality and sophistication, all backed up by a range of modern and fuel-efficient powertrains.
The Peugeot 308 is built around the all-new Efficient Modular Platform 2 (EMP2) architecture, which allows the car to be the lightest model in its segment. The body is 140kg lighter than the outgoing model and with an overall length of 4.25 metres, it's also the most compact. The reduced overhangs and aerodynamic design guarantee dynamic excellence and a very generous interior space.
The technologically-advanced interior of the new Peugeot 308 is a true stand-out feature, with its high quality materials immediately obvious. What first catches the eye is the striking i-Cockpit, a minimalist design inspired by the Peugeot SR1 Concept and is a step-change when compared to other cars in this sector. It consists of a compact steering wheel for enhanced agility, an elevated instrument panel for easy reading over it, a high centre console and a 9.7" touch-screen for intuitive use of the car's many features. Advanced driving aids on the range include Blind Spot Monitoring, Dynamic Cruise Control, Emergency Collision Alert System and Emergency Collision Braking System. Full LED headlamps – a new feature for the C-segment – are standard on the higher trim level models. Available at launch will be five petrol and HDi diesel engines, all offering class-leading fuel economy and low CO2 emissions. The highlight for environmentally aware drivers will be the 1.6-litre HDi 92, which has CO2 emissions of just 93g/km.
From spring 2014 the New 308 will also be the first Peugeot car to benefit from an innovative three-cylinder turbocharged petrol engine - the 1.2-litre e-THP. Also available will be BlueHDi models, including a segment-leading engine with emissions of just 82g/km, plus next generation six-speed automatic gearboxes. Together they will ensure the all-new Peugeot 308 has the widest possible range of high-performance and economical engines to suit every taste and budget.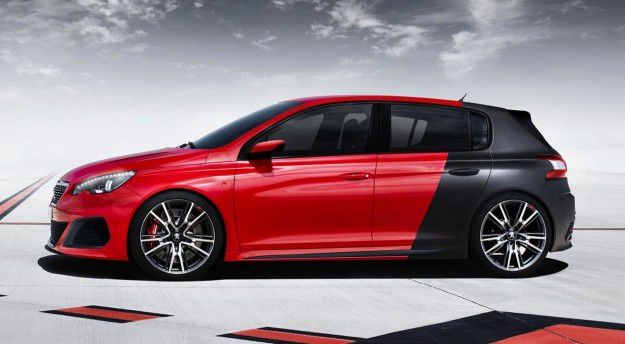 Peugeot 308 R Concept
Also making its world debut is the '308 R Concept', a radical sports show car which puts a new spin on the stylistic purity and identity of the new 308 production car.
With its lowered posture, wider track and prominent haunches – and riding on dramatic 19" wheels – the 308 R Concept makes a real statement of intent. Its carbon fibre two-tone skin conceals the engine of the RCZ R - a 1.6-litre four-cylinder petrol engine developing a considerable 270bhp. To exploit its full potential, the 308 R Concept has front-wheel drive transmission through a Torsen differential and very large brakes.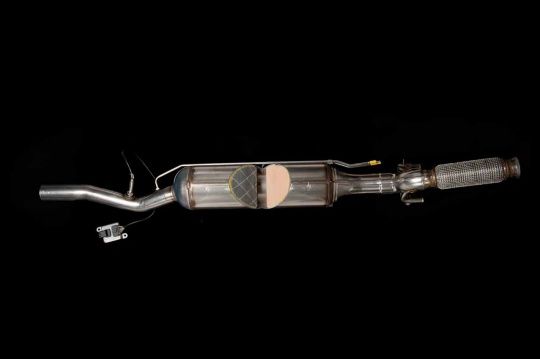 Peugeot BlueHDi engines
The brand's environmental commitment to low CO2 motoring is actually second to none and at the end of May 2013 the average emissions across the range were 116.3g/km – down from 121.5g/km in 2012.
This has been driven by on-going optimisation of the engines, through improved efficiency, downsizing and technologies like Stop & Start and diesel-electric hybrids. The introduction of new generation engines like the family of 1.0-litre and 1.2-litre three-cylinder petrol engines have also played a key role.
In Frankfurt, Peugeot is exhibiting its new BlueHDi diesel emissions control technology on the new 308 and 508 SW. Combining 'Selective Catalytic Reduction' (SCR) and diesel Particulate Filtration with additive (FAP), this reduces NOx emissions by up to 90% to optimise CO2 emissions and fuel economy while eliminating 99.9% of particulates. Peugeot's BlueHDi technology already complies with the Euro 6 diesel standards and will be extended from the end of 2013 to all of the marque's diesel models.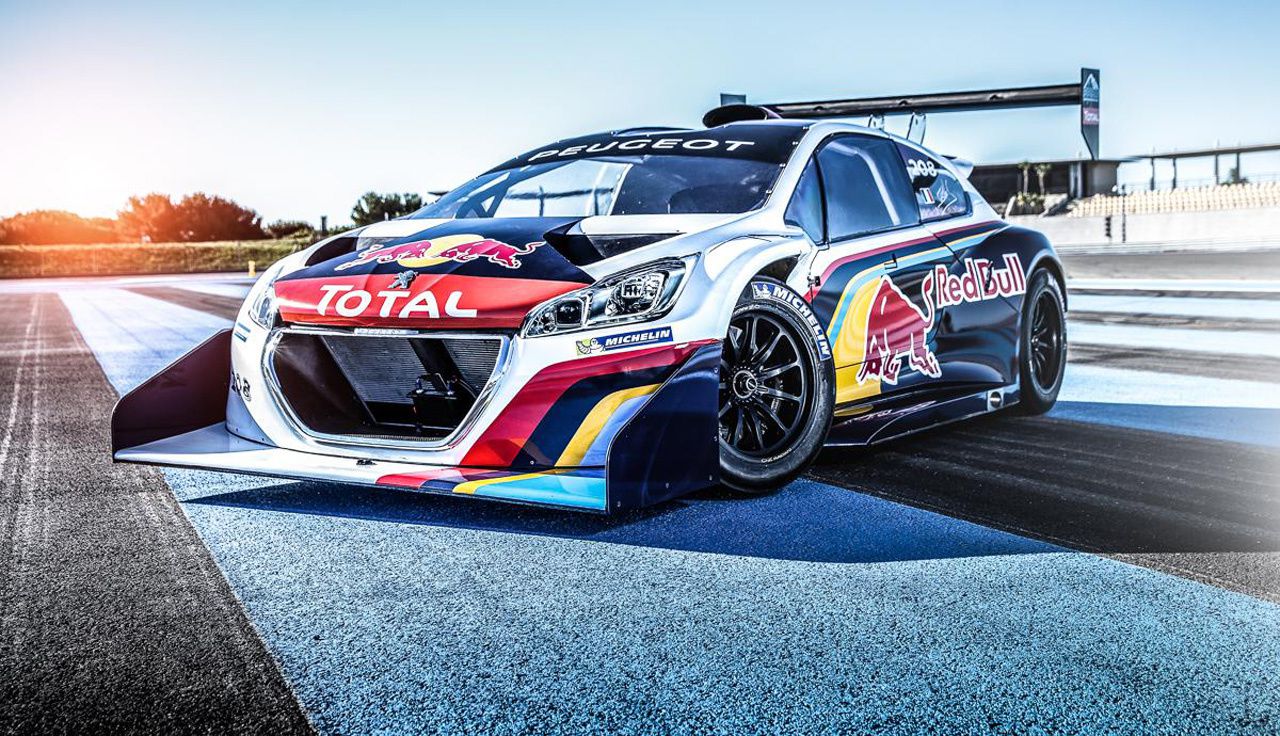 Peugeot 208 T16 Pikes Peak
Time goes so quickly these days that when reflecting on 2013 it will certainly be the case that it will be remembered as the year in which Peugeot took motor sport activities to a new level. One of the Frankfurt crowd-pleasers is undoubtedly going to be the accomplished 208 T16 Pikes Peak challenger that demolished the previous record. An amazing 25 years after the first victory of Ari Vatanen and his 405 T16 in the mythical American trial, there was more success for Peugeot.
It came in the ultimate incarnation of the 208, powered by a 3.2-litre 875bhp V6 twin-turbo capable of 0-62 mph in just 1.8 seconds. Rally legend Sébastien Loeb smashed the record for the 12.8-mile Colorado ascent, cresting in 08.13:878 minutes. It was a human and mechanical endeavour which demonstrates Peugeot's sensational spirit and quest for excellence, immortalised in its Brand signature 'Motion & Emotion'. Side by side with the T16 is another special 208 – the Nürburgring 24hr-endurance GTi car which with two other 1.6-litre 300bhp turbocharged petrol engine cars finished first, second and third in class.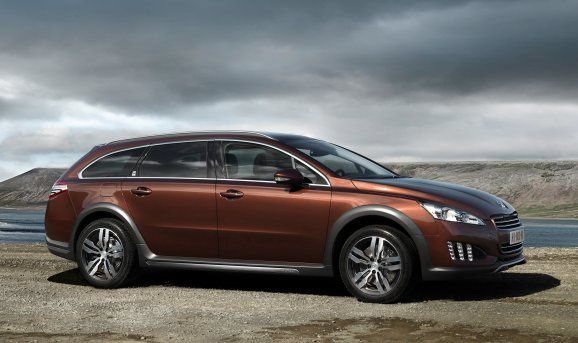 Peugeot's environmental commitment
Another fascinating aspect of exhibits on display at the Frankfurt Motor Show are the cars powered by HYbrid4 diesel-electric hybrid technology, introduced as a world first on the 3008 HYbrid4 then extended to the 508 RXH and 508 HYbrid4. These three HYbrid4 models have already found more than 28,000 customers worldwide.

However, Peugeot is as ever committed to creating an affordable production vehicle capable of achieving in excess of 141mpg and is turning to breakthrough solutions as part of that quest. HYbrid Air technology is a key step towards this objective and establishes Peugeot as a true pioneer.

The Peugeot 2008 HYbrid Air is a car which combines a petrol engine and a compressed air powertrain. The latter element recovers energy on braking and deceleration and will be applied to B and C segment Peugeot cars and vans from 2016.

Advanced technologies are also explored in the 208 HYbrid FE 'demonstrator', developed by PEUGEOT in partnership with Total. The car emits just 49g/km of CO2, yet can accelerate from 0-62mph in just 8.0 seconds – almost the same as the GTi!

The impressive result is due to optimised aerodynamic properties, weight reduction from extensive use of composite materials and polycarbonates, plus a petrol/electric drivetrain which combines the three-cylinder engine and an automated gearbox with an electric motor and battery. The car also features composite suspension and wheels, while special tyres further reduce rolling resistance.

Also on the Frankfurt stand is the exclusive RCZ R, a boosted performance version of the iconic RCZ Sports Coupé. From the beginning of 2014, it will be the most powerful production model in the history of the marque.

With it is the Peugeot Onyx Supercar Concept with the heart of an automotive athlete. Riding on 20" wheels, it features a 600bhp V8 hybrid HDi 3.7-litre mid-mounted engine with electric motor mated to a six-speed sequential gearbox. It's a concept car with real dynamic capabilities that brings the marque to life with its creative material construction of carbon fibre, copper, felt and 'Newspaper wood'.

All in all the Peugeot stand at Frankfurt looks sure to attract great interest and with a broad selection of vehicles that all personify 'Motion & Emotion', the Brand also firmly leads the way with its innovative low CO2 technologies.