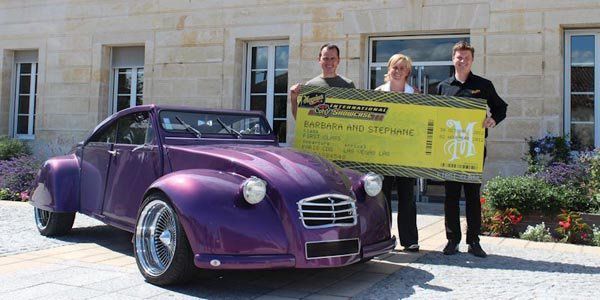 For the 2012 Las Vegas Sema Show, Meguiar's launched a contest.
After two years of work with grinding machines, hammer and chisels, the winners revealed a machine unrecognizable: the Citroën 2CV... Sacrilege or good initiative? No matter, the result borders on no fault.
This Citroën 2CV got its place with the Hot Rod, Lead Sled or even the latest Japanese in the spirit Fast and Furious.