For 2015, its first year as a brand in its own right, DS will be at the 40th Rétromobile show in Paris (France), celebrating the 60th anniversary of the original 1955 DS. From 4 to 8 February 2015, car lovers will enjoy a stroll around the DS area at the Porte de Versailles Exhibition Centre in Paris, for an enthralling look back at the DS legend. The DS exhibition, organized with precious support from the Amicales Citroën associations along with DS and SM enthusiasts' clubs, will include five prestige period models plus one of the latest arrivals to the DS brand line-up, the DS 3 Cabrio, in its Ultra Prestige version.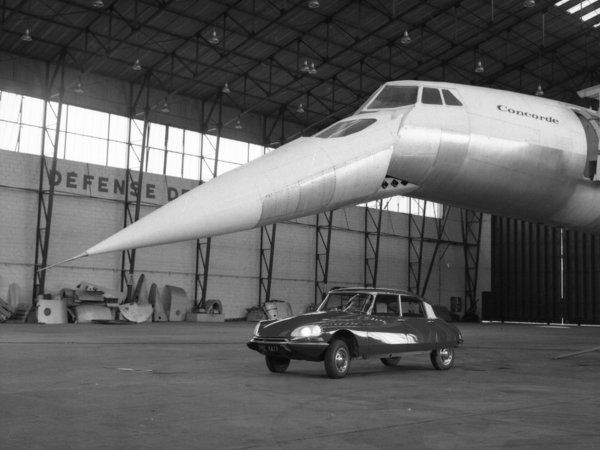 The Rétromobile show is a major international fixture in the vintage car calendar, and a great opportunity for the DS brand to meet up with the public. For the first time as a brand in its own right, DS will be exhibiting a fine sample of period DS cars, sixty years after the model made its début appearance at the 1955 Paris Motor Show. Also on show at the DS area of the Rétromobile exhibition, there'll be two SM cars plus a current model, the DS 3 Cabrio.
Thanks to the invaluable support from Citroën enthusiasts' clubs, there will be five exceptional period cars on show, providing visitors with a fabulous insight into the exceptional heritage that inspires today's DS brand in its quest to offer customers the very best in design, technology, comfort, driving experience, quality materials and outstanding attention to detail. The stars of the show are:
- DS 19 from 1959, in its original configuration, with grey-rosé body, aubergine roof, and royal blue interior. This model, adapted for export to Germany, features an engine temperature gauge on the dashboard plus an FM/LW radio. The three-main-bearing engine is coupled through a four-speed gearbox with hydraulic control.
- DS 21 Cabriolet from 1968, with hydraulic-control gearbox. The superb finish on this exceptionally elegant model extends to red leather upholstery, contrasting with the Carrare white body and black bonnet.
- DS 20 Pallas from 1973, a top-end luxury model featuring tobacco leather upholstery, beige Tholonet bodywork, tinted windows and even a sunroof. The 1985 cm3 engine is mated to a hydraulic-control four-speed synchromesh gearbox.
- SM Coupé from 1971, previously owned by King Hassan II of Morocco. This model features metal beige paintwork, special registration plates, natural leather upholstery, air conditioning, Continental Edison hi-fi radio specific to this model, tinted windows and foglamps. The engine is a Maserati V6.
- SM Coupé from 1972, a first-hand model with Scarabée brown body and light brown upholstery. In addition to the self- levelling hydraulic suspension, similar to that on the DS, this car also boasts Citroën's innovative DIRAVI "power-assisted return" steering, for exceptional driveability.
Alongside these emblematic historic cars, visitors will also be able to admire a DS 3 Cabrio Ultra Prestige, boasting the same genetic make-up as the groundbreaking avant-garde DS and SM models.
Rétromobile opens to the public on Wednesday 4 February 2015. The DS showroom is in Hall 1. The press evening starts at 19:00 on Tuesday 3 February.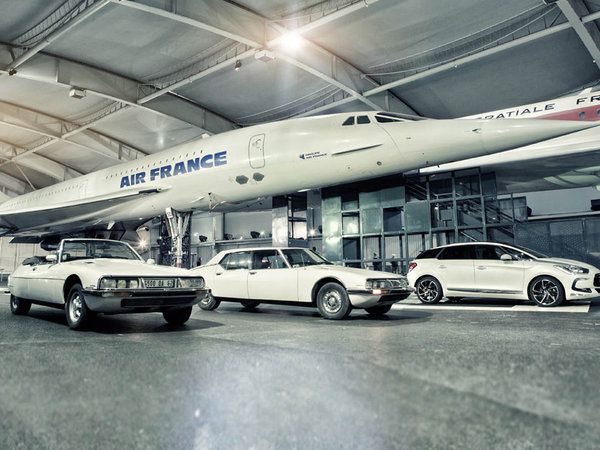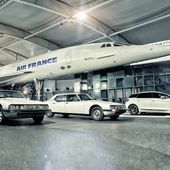 DS 5 MET CONCORDE ! - FCIA - French Cars In America
An artistic marriage and meaningful parallel with aviation. The pictures of the DS 5 with the Concorde were taken by Laurent Nivalle, a photographer at Citroën Styling. The photo shoot was organised
http://www.french-cars-in-america.com/2014/08/ds-5-met-concorde.html