Did you know that Peugeot owned a Boieng for shipping parts from France to Nigeria ?
Created in 1972, PAN - Peugeot Automobile Nigeria is a joint venture between the Nigerian state and the French automaker PSA Peugeot Citroën.
In 1974, the Nigerian government wanted to decentralize its industry. The decision was taken to build the Peugeot's new plant in Kaduna. Kaduna is located 530 miles away from the Lagos cargo port but roads and railways were in inadequate conditions. To make the situation even more difficult, the Nigerian government "blocked" importations. During this time period, more than 300 ships were at anchor in the Lagos cargo port and some ships waited over 6 months to get unloaded.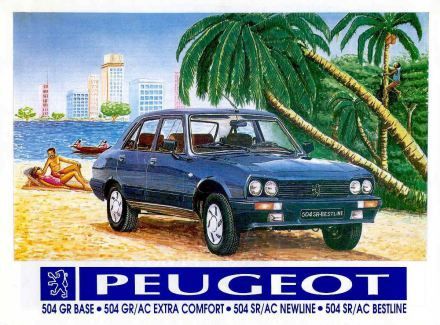 Importing car parts in Nigeria was a real challenge. However, 4 other car manufacturers had plants in Nigeria : Mercedes, VW, Steyr and British Leyland.
To avoid delay, production stops or customs clearance complications, GEFCO (Peugeot's transportation company) and UTA decided to create an airlift in 1975.
The deal between GEFCO and UTA was unprecedented in the airline industry : for the first time such an airlift was organized to supply a car plant. To make the challenge even more exciting, costs had to be close to those of the marine transport.
All details were taking into concideration. For this reason, Nigerian Airways was included in the flight schedule with a DC8-63F.
The first flight was made with a DC8-55F in May 13th, 1975 by UTA. The exact flight path was : from Lyon, France to Kano, Nigeria.
In 1977, the car part exportations increased by 50% to 30 000 tons. The DC8-55F is replaced by two DC8-63Fs. These two DC8s were pushed to the limits, accomplishing 17 flights per week. Peugeot, GEFCO, UTA and Boeing guys had to think bigger. The decision was taken : let's buy the biggest "Jumbo Jet" just for this route. Deal ! Order taken, the brand new Boeing 747 F was delivered on September 26th, 1978.
The registration will be F-GPAN, PAN means Peugeot Automobiles Nigeria.
First picture, François France (UTA CEO) and T.A. Wilson (Boeing CEO) / last picture was taken in Abidjan, Côte d'Ivoire
After 5 years of operation, in March 29th, 1980 the airlift is banned by the Nigerian government. In one year and half, Peugeot's Boeing beat several transportation records. It is a great example of industrial partnership between the USA and France.
Peugeot-GEFCO-UTA operated 2 140 flights (around 21 508 hours). More than 200 000 tons of car parts and CDK car kits were shipped to Nigeria for a production of 100 000 cars, mainly Peugeot 404s and 504s.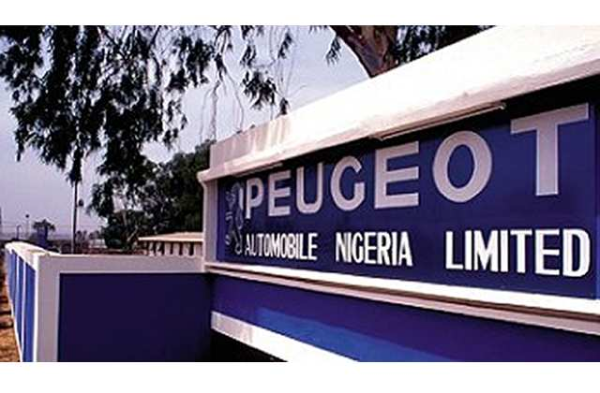 About :
UTA : Union de Transports Aériens (UTA) was the largest wholly privately owned, independent airline in France. It was also the second-largest international, as well as the second principal intercontinental, French airline and a full member of the International Air Transport Association (IATA) since its inception. UTA was formed in 1963 as a result of a merger between Union Aéromaritime de Transport (UAT) and Transports Aériens Intercontinentaux (TAI). The airline was a subsidiary of Compagnie Maritime des Chargeurs Réunis, the French shipping line founded and controlled by the Fabre family. During the post-World War II era, Francis Cyprien Fabre was the President of Chargeurs Réunis. Francis Fabre was also the founder of the original pre-war Aéromaritime and UTA's chairman from 1969 until 1981. Chargeurs Réunis held a 62.5% stake in UTA.
GEFCO : Gefco is a large international logistics company, established by Peugeot in 1949 and was originally named Les Groupages Express de Franche-Comté. In November 2012, PSA sold a 75% share to Russian Railways (RZD) for €800m.