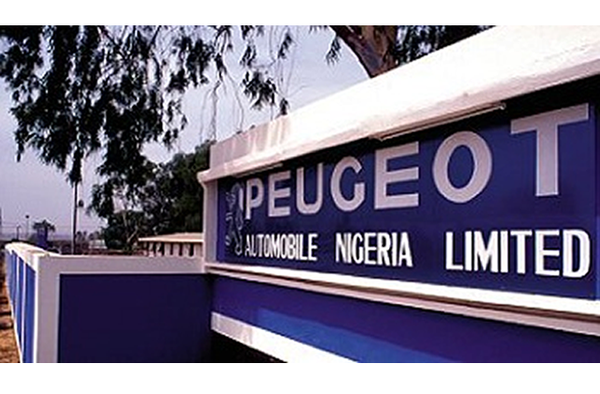 On Friday, 11 July 2014, PSA Peugeot Citroën and PAN Nigeria Limited signed an assembly and sale of cars agreement in Nigeria.
The first vehicle concerned by the agreement will be the Peugeot 301, the assembly of which will begin in the second half of 2014 at the Kaduna plant.
Under the terms of the agreement, PAN Nigeria Limited will also be able to assemble the Peugeot 508 and the Peugeot 308.
Peugeot will leverage a network of roughly a dozen dealers that will be capable of rapidly implementing the quality standards required by the Brand and supporting its business growth in Nigeria.
The agreement is aligned with the new automotive industry development policy established by the Nigerian government.
Africa's most populous nation with about 170 million people, and its largest economy with GDP of €372 billion in 2013 and growth of 7.4% forecast for 2014, Nigeria is emerging as a key growth driver at the level of the entire continent.
Commenting on the signature of this new agreement, Jean-Christophe Quémard, Operations Director, Africa-Middle East said: "This assembly agreement perfectly illustrates what the Group aims to achieve with its new region-based organisation. As announced in the "Back in the Race" strategic plan, we are going to focus more on growth markets. The assembly of the Peugeot 301 in Nigeria, a growth pillar in Africa, will enable the Group to take full advantage of growth opportunities in the market."
Vintage Peugeot ad in Nigeria / the Peugeot's factory in Nigeria / The all new Peugeot 301 in Marocco
Opening of the new Peugeot dealership in Nigeria
Peugeot is well known in Africa for strong reliability. You can easily find Peugeot 404 or 504 from the 60's with more than a million miles !
We made a picture selection of some vintage Peugeots in Africa. You can easily find vintage Peugeots in the desert or mountains close to Land Rover and Toyota off-road SUVs. As Africans say : "the Peugeot goes everywhere and never gives up".
Peugeot 404, 504 and 406. The Peugeot 406 is from the 90's.