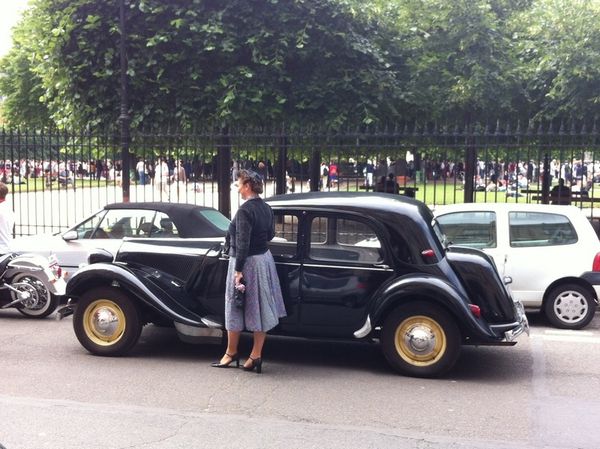 Parisians organized a flashmob, sorry a "foule éclair" in French, on June 14th to celebrate the 70th anniversary of the Libération of Paris (World War II).
A Traction Avant was involved in this "foule éclair".
The Citroën Traction Avant is an iconic car from the French Resistance. It had a huge role to synchronize the Normandy Landing - Débarquement en Normandie - with the French Resistance. It became a symbol of Liberty all over Europe.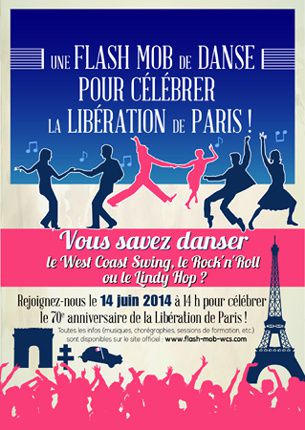 The Liberation of Paris (also known as the Battle for Paris) took place during World War II and lasted from 19 August 1944, until the occupying German garrison surrendered on 25 August 1944. The Liberation of Paris started with an uprising by the French Resistance against the German garrison. On 24 August, the French Forces of the Interior (Forces françaises de l'intérieur, FFI) received reinforcements from the Free French Army of Liberation and from the U.S. Third Army under General Patton.
Charles De Gaulle on the Champs-Elysées / French Resistance in fight / US troops on the Champs-Elysées / Nowadays bullet impacts are still on some Parisian walls