The DS 3 and DS 3 Cabrio are gaining new headlights combining LED and Xenon technologies with new sequential indicators ̶ a world first.
The new headlights provide the DS 3 with even greater visibility in both low- and high-beam positions, with lighting of exceptional quality that is also restful on the eye. Three LED modules and a Xenon module are used to create a powerful, wide, uniform beam, for greater visibility and comfort when driving at night. The headlights also reduce energy consumption by 35% in low-beam mode and by 75% in high-beam. And with a standard life time of over 20,000 hours, the LEDs last twenty times longer than halogen lights.
Inspired by the Numéro 9 and Wild Rubis concept cars, the new lights feature independent modules styled to resemble diamonds in their setting. The DS 3 has also been fit with innovative sequential indicators, unique in this class.
The new light signature is completed by LED DRLs in the front air intakes, a feature that makes the DS 3 easy to identify. The DS 3 and DS 3 Cabrio also have distinctive 3D-effect LED rear lights. And as a final touch of sophistication, the 3D light features a chrome-finish DS logo in a black embossed DS setting.
The DS 3 and DS 3 Cabrio now boast an avant-garde light signature that is high-tech, high-performance and magically styled.
DS 3 & DS 3 Cabrio new light signature
To ensure that the DS 3 and DS 3 Cabrio remain unique and ever more appealing, DS is introducing a range of new offers and personalisation processes.
The DS 3 is available in Europe with a laser engraved dashboard strip, and screen-printed rear window. Two innovative processes whose theme makes a nod to the Parisian roots of DS. This personalisation theme, which is called "Irrésistible Paris", brings to mind the city's sophisticated architecture with a frieze of its most emblematic monuments such as the Eiffel Tower and Arc de Triomphe.
The DS 3 also comes with new Pearlescent White body paint, rounding out the current colour range, as well as a new finish and new 17''diamond-cut alloy wheels.
Still available as optional or standard depending on the level of trim, the Nappa leather and crescendo watchstrap design meet exceptional standards of quality, reflecting all of the Brand's expertise. This unique know-how is based on the work of the best master craftsmen and a long tradition of French leatherwork.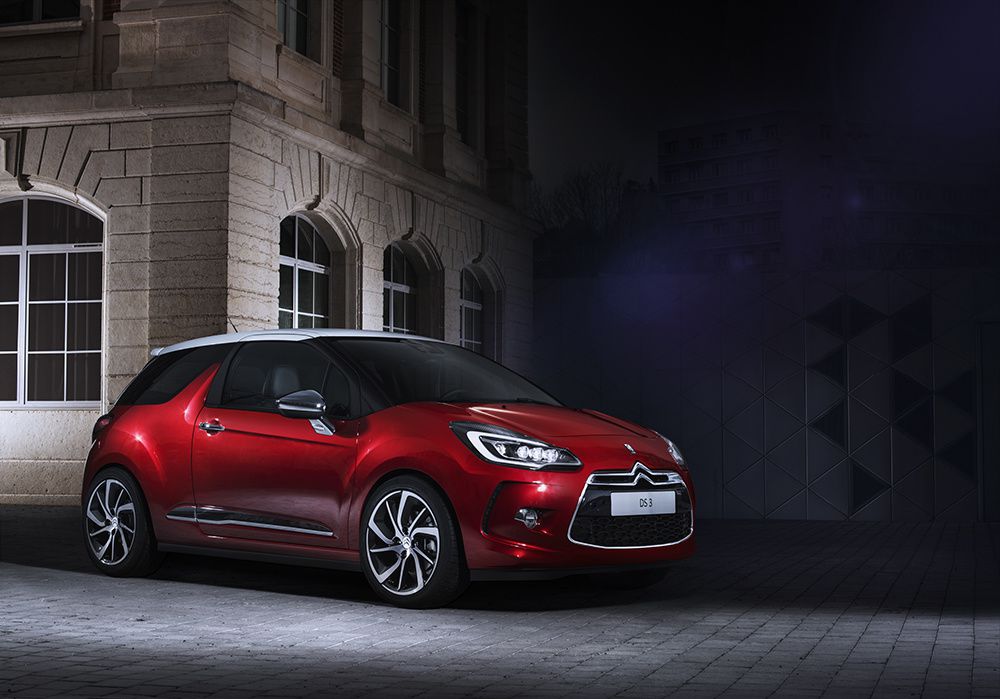 The DS 3 and DS 3 Cabrio have been acclaimed for their lively exciting ride, attributable to their incisive, low-mounted running gear, delivering a spontaneous response in all circumstances. Meticulous suspension work and precisely controlled power steering maintain absolute stability, bringing drivers more safety and control. In short, a perfect balance between performance and comfort, for greater driving pleasure.
Further enhancing these dynamic sensations, the DS 3 gains new petrol and diesel engines that already comply with the Euro6 standard.
The two new diesel engines are the BlueHDi 120 and BlueHDi 100*. More powerful and more eco-friendly, they feature cutting-edge technology, with an SCR (Selective Catalytic Reduction) module that slashes NOx emissions by 90%, while also reducing CO2. Positioned upline of the additive particulate filter, the SCR module also cuts CO2 emissions by up to 4%.
As a result, the DS now ships with the cleanest engines in its segment: the BlueHDI 100 is Best in Class with a version emitting 79g/km of CO2, and 94g/km de CO2 for the BlueHDi 120. These engines also improve fuel-efficiency (78 MPG for the BlueHDi 100 and 65 MPG for BlueHDi 120), while meeting even higher standards of performance.
For the range of petrol engines, the DS 3 maintains the 207 bhp "Racing" engine and the THP 155, unanimously recognised for their performance and smooth response from the lowest engine speeds. It is also available with the PureTech e-VTi 82 ETG, which complies with Euro6 standards. This engine is both economical (57 MPG over a combined cycle) and eco-friendly (95g/km of CO2). It is available with the clutchless ETG (Efficient Tronic Gearbox). This 5-speed gearbox features a creep function and optimised pedal mapping, adjusting power effectively for smoother start-ups and enhanced driveability.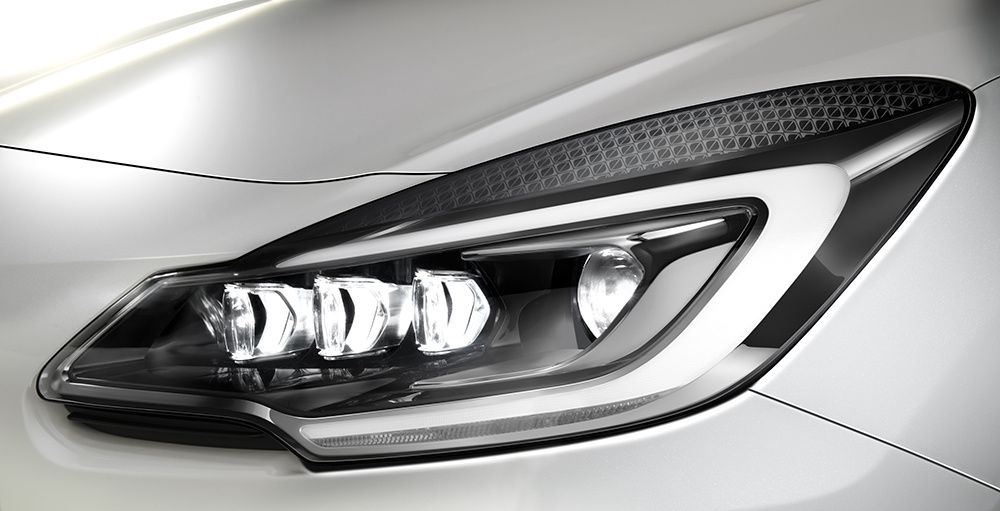 The DS 3 is also recognised for its comfort and convenience with five "real" seats and a generous boot, the largest in its category for both the hatchback and cabriolet versions. It also gains new features for city driving.
The DS 3 and DS 3 Cabrio are the first models to be equipped with the PSA group's Active City Brake technology, an automatic braking system that avoids low-speed collisions. A short-range radar function at the top of the windscreen detects obstacles such as vehicles driving in the same direction or stationary on the road ahead. At speeds of under 30 kph, the sensor activates the brakes automatically to avoid a collision.
For easier day-to-day manœuvres, the DS 3 and DS 3 Cabrio are also available with a reversing camera linked to the eMyWay navigation system.