The Rallye Monte-Carlo ZENN (Zero Emission, No Noise) is the "greenest" segment of the Monte-Carlo New Energies Rally, the event is open only to electric vehicles. The fifth edition is holding from March 21 to 23, 2014 in Monaco and featured three special stages ranging from 46.51km to 88.08km in length. These stages were divided into a total of four regularity tests.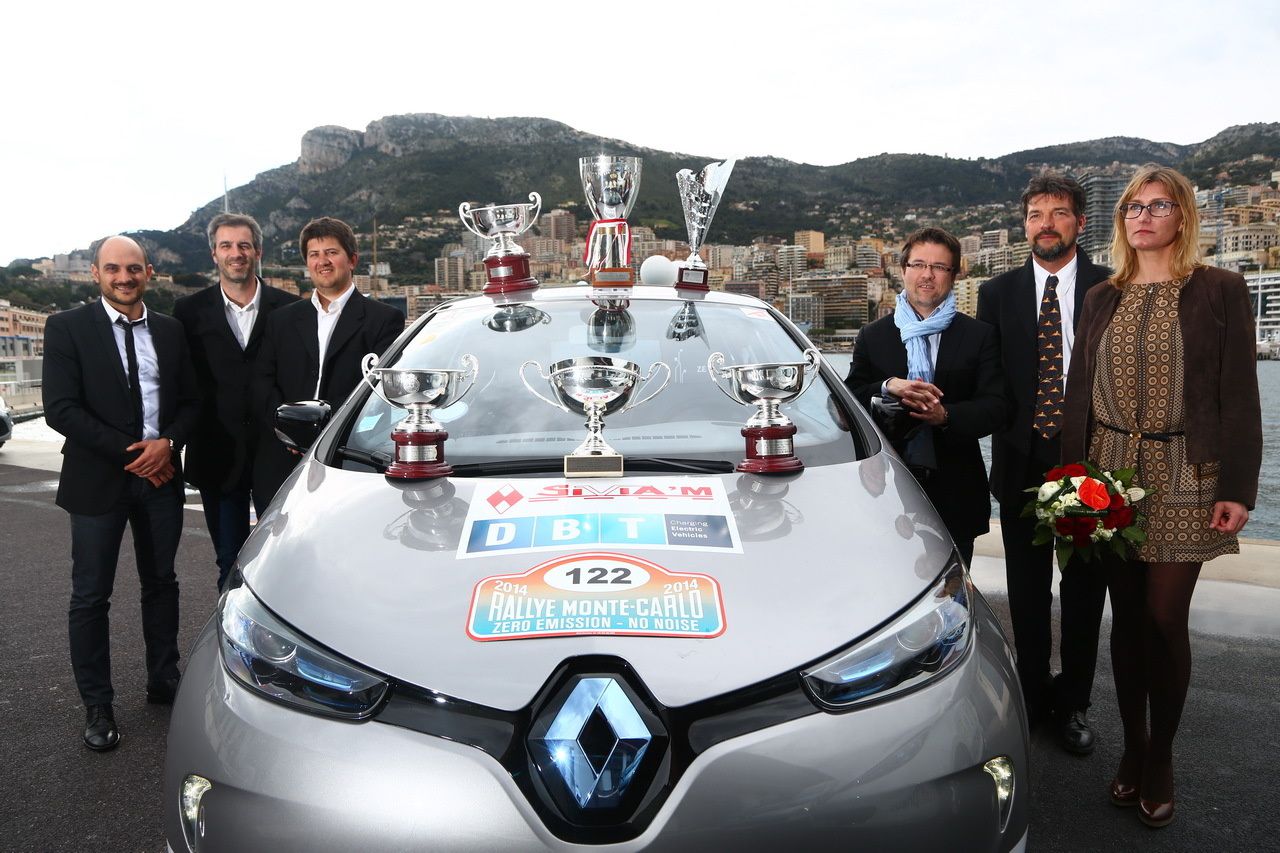 The roads visited by the event included the breath-taking, twisty runs from La Turbie to Peille and from Sainte Agnès to La Turbie, high above the Mediterranean coast. Participants had to contend with a combination of torrential rain and fog on the busiest day (Saturday, March 22) which featured two special stages divided into three regularity tests.
Action concluded with an autotest on the harbour-side in Monaco.
Almost two years after ZOE established a new 24-hour electric vehicle distance world record (1,618km) in June 2012, last weekend saw the all-electric hatchback's first attempt at the Rallye Monte-Carlo ZENN provide further eloquent evidence of its technical and dynamic qualities by securing every one of the five trophies that were up for grabs: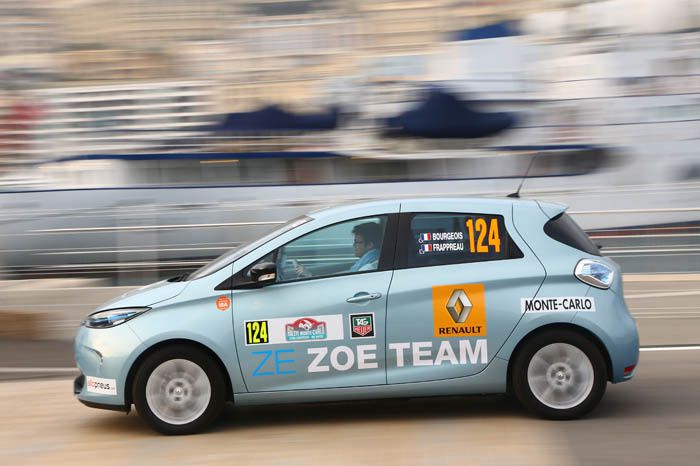 ZE ZOE TEAM fielded a line-up of three Renault ZOEs which were in the hands of crews from different backgrounds:
+ A 'competition' crew featuring Greg Jonkerlinck and his co-driver Yves Munier who came first overall after winning all four regularity tests.
+ A 'media' crew comprising Christophe Bourgeois who claimed fourth place on two of the four regularity tests, as well as ninth place ahead of a number of top competitors on the autotest which was contested by 96 other vehicles, it done better than the famous Tesla S or Lotus Elise.
+ A 'privateer' crew, with a ZOE shared by Frédéric Allari and his co-driver Nathalie Rouvier whose strong performance on the regularity tests saw them finish an excellent fifth overall.
Renault ZOE is packed with technology designed to enhance both travelling enjoyment and energy efficiency. Renault has registered no fewer than 60 patents to provide ZOE drivers with the very best of electric mobility, whether for everyday use and for competing purposes, beginning with an NEDC range of 210 kilometres (100 up to 150 km in consumer drive), best in this category.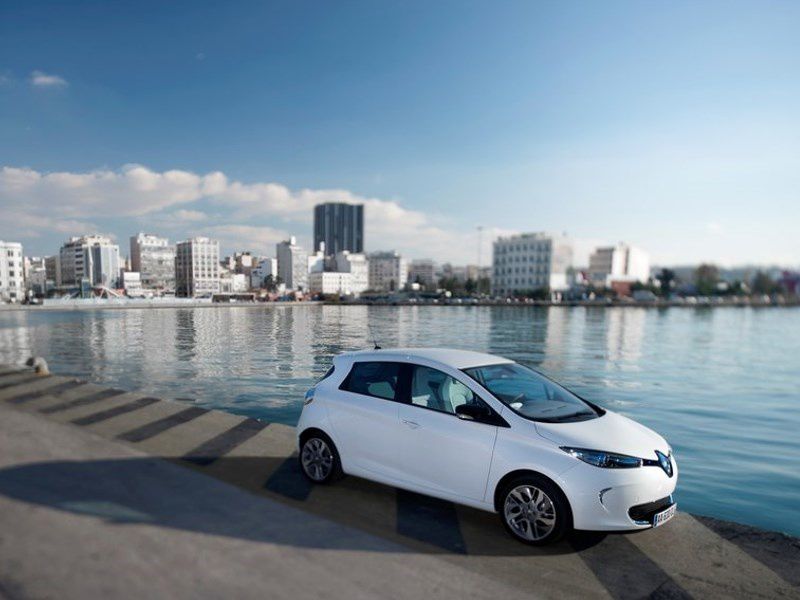 All three ZOE drivers on the Rallye Monte-Carlo ZENN were swift to praise the model's strengths in six key areas:
+ User friendliness: ease of familiarisation, easy to drive, no gearbox, etc.,
+ Efficient handling: ZOE is a purpose-designed electric car with optimised weight distribution thanks to the positioning of the battery beneath the floor.
+ Responsive performance: maximum torque (220Nm) is instantly available, an invaluable asset when accelerating out of a tight hairpin bend, for example.
+ Range optimisation: facilitated by the connected R-Link multimedia system.
+ Range: thanks to ZOE's Range Optimizer, there was always sufficient range for the drivers to focus solely on their driving, since range never fell beneath 42 percent, even on the long 88km stage.
+ Fast charge: the ability to connect to a 22kW power supply could have been decisive in the case of a short battery-charging halt.
The Kyoto protocol is an international treaty aimed at reducing greenhouse gas emissions and functions in addition to the United Nations Framework Convention on Climate Change, with member countries convening once a year since 1995.
It was in 1995 that the President of the Automobile Club de Monaco decided to organise the Rallye Automobile Monte-Carlo Electrique. Four events were organised until 1999. However, despite its success, it was not staged in 2000. It was necessary to wait until 2005 for a rally organised exclusively for new-generation vehicles to be held again.
The Rallye Automobile de Monte Carlo des Energies Nouvelles is a round of a bespoke world championship sanctioned by the FIA (Fédération Internationale Automobile). The series features 12 rounds in Europe, Asia, North America and Africa.