We made a selection of the best US and Canadian Peugeot advertisements. Enjoy !
Peugeot officially sold cars in the United States and Canada until 1991.
Peugeot USA / Canadian advertisements
International 2014 Peugeot 2008 commercial / Monument Valley ?!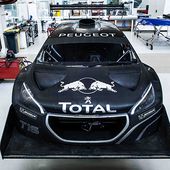 PSA PEUGEOT CITROËN BACK IN THE USA AND CANADA ?
Carlos Tavares, Chairman of the PSA Peugeot Citroën Managing Board, presented last week the 2014-2018 "Back in the Race" roadmap designed to accelerate the Group's recovery. Responding to a question
http://www.french-cars-in-america.com/2014/04/psa-peugeot-citroen-back-in-the-usa-and-canada.html