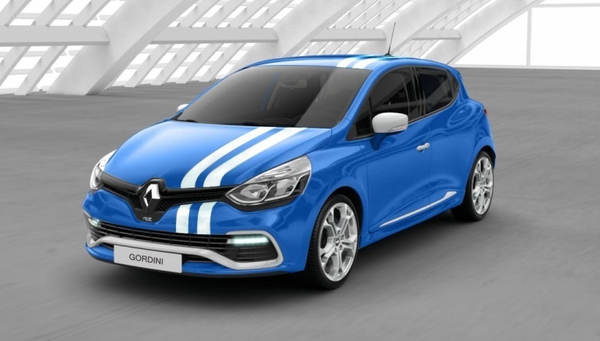 Gordini came back in the Renault booklets a few years ago... also on the car configurator but not really on the speedway due to its lack of performance. It was even called the "can of paint" ! Carlos Tavares got it and changes radically the positioning of Gordini.
Now were are talking about the fastest Clio, even faster than the R.S.
The Renault Clio R.S. Gordini will have as equipment :
230 hp (+30 hp vs the R.S.)
285 Nm (+51 Nm vs the R.S.)
Sport chassis
-25kg around -55 pounds
Lowered by 10 mm around 0.4 inches
Recardo seats
18" alloy wheels
It will keep the 1.6 liter from the R.S. but will get the 0 to 60 mph in 5.6 seconds !
As soon as we have more information we will publish them. We hope that Renault will offer the manual transmission and a real differential as before...
The French Cars In America forum is online, share your experience with us !